Grandfather of Mt Isa caravan kids: "I've never felt like this"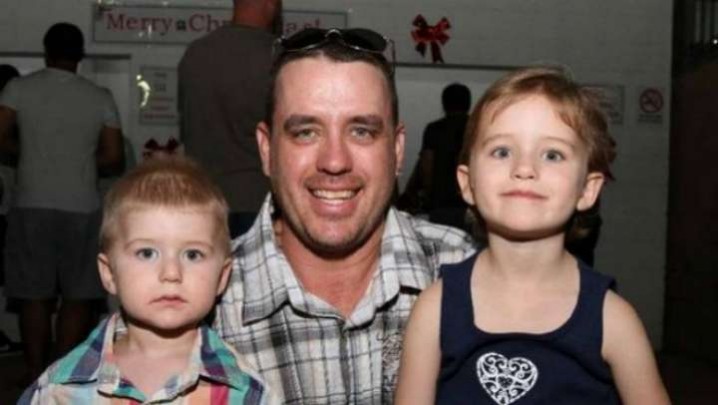 As details begin to emerge about the family that was so tragically killed in a gas explosion in Mt Isa, the grandfather has spoken out about his young grandchildren, taken too soon.
Robert Smith, who lives in Perth, told the Brisbane Times he spoke to his grandchildren about once a month in the remote mining town but had not seen them since 2013.
He described seven-year-old Nyobi, who was known as "Bibi" as outgoing and chatty.
"Everyone says their kids are the best kids, their grandkids are the best grandkids – but she was a good kid," he said. "When Kath would say, 'I'll put Bibi on the phone', you go 'Oh golly, I'm never going to get off now'. She doesn't stop talking. She's like her granddad, she's full of it," said Mr Smith.
As for four-year-old River, "He was wide-eyed and just curious, you know, asked a lot of questions, asked a lot of silly questions like we all do."
Ad. Article continues below.
Mr Smith was on his way to Mt Isa to be with his daughter, Kath, the children's mother, and his ex-wife.
He has confirmed that Kath and Charlie Hinder, the kids' father who was also killed in the explosion, had separated and that the children were probably having a "sleepover at Dad's" – the caravan in front of the family home.
"The kids used to go and have a camp out when Kath was on night shift," said Mr Smith. "They'd go and sleep over with daddy outside."
"I absolutely loved (them). Absolutely devastated, I am. I've never felt like this in my life," he added.
The family is yet to come to terms with the loss, and a full explanation of what caused the explosion could be a long time coming.
Ad. Article continues below.
In the meantime, federal MP Bob Katter has called for an inquiry into the gas industry, akin to the Grantham floods inquiry.
"An industry that makes it so easy to cause personal harm and injury better start looking very hard at itself," he said in a statement.
How do you feel about Bob Katter's call for an inquiry? Do you think gas bottles are inherently dangerous?