Government trades guns for migrants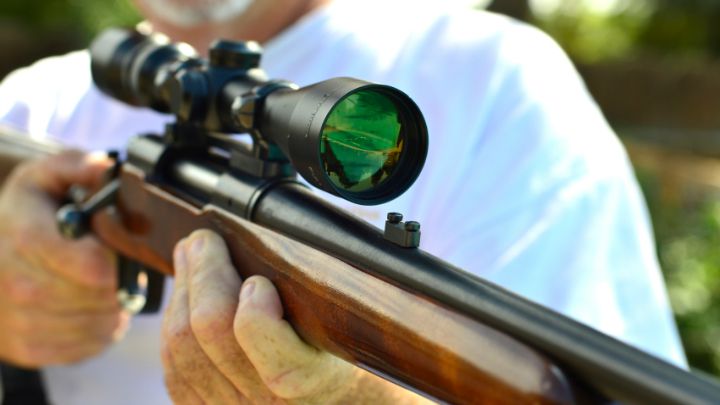 The government has agreed to lift a ban on a controversial shotgun in exchange for the support of a crossbench senator on migration policy.
In July, as part of a review of gun laws following the Martin Place siege in Sydney, the government slapped a temporary ban on the importation of Adler lever-action shotguns, which are described as "fast and furious" and a "game changer" by gun enthusiasts.
The $800 guns were due to be imported (by Bob Katter's son-in-law, interestingly) and there were hundreds on pre-order before the government put the ban in place.
Gun law reform advocates had warned the Adler A110 represented one of the greatest threats to the nation's gun law regimen since the Port Arthur massacre.
"Rapid-fire rifles turn up in mass shootings and that's why they were basically banned here after Port Arthur," Gun Control Australia spokesman Roland Browne told The Telegraph at the time.
Ad. Article continues below.
However, today the government has agreed to add a "sunset clause" that will see the ban lifted in 12 months' time as part of a deal struck with NSW Liberal Democratic senator David Leyonhjelm.
Senator Leyonhjelm told the ABC this afternoon, "These firearms are not dangerous, they aren't used in crime, there's nothing about them that warrants any special action. Nonetheless, there are some people who don't like guns and they see this as the next area in which they can encroach."
In return for a lift on the ban, Senator Leyonhjelm has agreed to support the government on migration issues.
Greens senator Penny Wright said the government had traded gun safety for Senator Leyonhjelm's crossbench vote.
"He's traded off a vote in relation to migration law to push forward a weakening on gun laws and it highlights the risk he will push the Coalition further to water down their gun laws.
Ad. Article continues below.
"If this rapid-fire gun got into the wrong hands, there is a real concern that we could see a repetition of the tragic events we've seen in the past," said Senator Wright.
Shooters are eager to get their hands on the guns to hunt feral pests like pigs.
"These things are not machine guns. These things are mechanisms which have been around, to be honest, for over 150 years," said Sporting Shooters Association president Geoff Jones said.
Does this sort of deal concern you? Should the government be trading off gun bans for policy support? Have your say in the comments.