Government Minister hit with questions from carers, over-60s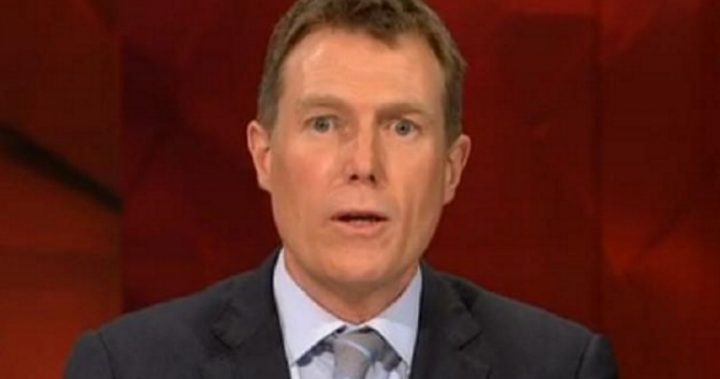 If you're a regular to ABC's Q&A or tuned in last night, you would have been watching with interest.
The episode featured Social Services Minister Christian Porter on the panel and he faced some tough questions about reforms to welfare.
One of the questions directed at him came from an over-60s member of the audience, who asked Christian Porter about the fairness of "a person in their 60s, who has worked all their life, but now is crippled with arthritis being denied a disability pension and told to retrain, when "young, fit people, who could work and/or be retrained are getting government payments"
As you would expect, Mr Porter's answer wasn't exactly clear.
But host Tony Jones pressed him on the point.
Ad. Article continues below.
"There seems to be a general point made, that young people should bear the burden of welfare reform, not the old who have worked for a long time and paid taxes do. You agree with that general point? and these people have never paid taxes?," he asked.
And it turns out, Mr Porter seems to agree.
"As a general principle, I think that is fair," he said.
You might be wondering what the other panellists had to say?
Well, social commentator and activist Eva Cox had her say on the question as well.
Ad. Article continues below.
"When you're 60 over, your chances of getting a job are zilch because employers don't easily want you … if you're worried about aged things, do something about superannuation concessions which cost us more than the aged pension, rather than banging on about fixing the aged pension," the 78-year-old said.
If you missed Q&A, Mr Porter was also questioned by a 16-year-old named Rose, who has been caring for her wheelchair bound mother since she was a child.
She explained how she was living on just $8 per day while caring for her mum.
"I don't want to be seen as a burden on the government, nor do I wish to be welfare dependent for my lifetime. My question, Mr Porter is, how will changes to payments and a blanket policy understand the very unique and often stressful experiences of young carers like myself and my sister?," Rose asked.
Ad. Article continues below.
Mr Porter began to explain the Government's $96 million Try, Test and Learn fund using figures and data.
Host Tony Jones attempted to get a straight answer out of him.
"So what I'd like to ask is, is your investment approach likely to give more money to someone like Rose, who is now getting $8 a day for all the work that she just described?," Jones asked.
Apparently, Mr Porter didn't give a straight answer.
Did you see the episode? What did you think of the Social Services Minister's answers?