Government has no plans to change the Racial Discrimination Act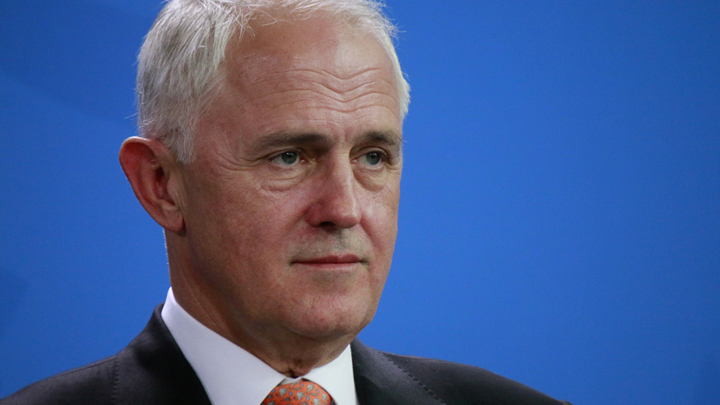 Section 18C of the Racial Discrimination Act continues to create controversy. If you aren't familiar with it, this section makes any act reasonably likely to offend, insult, humiliate or intimidate another person or group of people because of their race, colour, ethnicity or nationality unlawful.
Former Abbott Government minister Eric Abetz suggested journalists interrupting politicians in interviews could be considered 'offensive and insulting'.
While students and staff from Queensland's University of Technology are being sued for breaching s18C, and race discrimination commissioner Tim Soutphommasane urged people to file complaints against The Australian's cartoonist Bill Leak for breaching the section, certain members of parliament are pushing to reform the section by removing the words "offend" and "insult".
However, Malcolm Turnbull says Government has "much more pressing priorities" to address.
The PM has declared that there are "no plans" to change s18C and rejected claims it had become a distraction.
Ad. Article continues below.
The Racial Discrimination Act was brought in by the Keating Government in 1995, and since that time there have been numerous complaints lodged against individuals, police, and politicians. Pauline Hanson has had two complaints lodged against her, yet both were dismissed. Journalist and commentator Andrew Bolt is one of a number of media representatives who have faced complaints in court.
Complaints relate to racial vilification under the Act and are lodged with the Human Rights Commission, which investigates complaints and either dismisses them or initiates conciliation.
Indigenous people have lodged the most number of complaints, followed by members of the Jewish community. As you would expect the complaints involve racially motivated language and the denial of the Holocaust. A small number of complaints have also been lodged by caucasian people, notably one man who took great offence to the word 'Pom'.
Liberal senator Cory Bernardi along with crossbenchers from the One Nation Party, Derryn Hinch, Bob Day and David Leyonhjelm are calling for the words 'insult' and 'offend' to be removed from s18c.
According to Lorraine Finlay, a lecturer in law who is affiliated with the Liberal Party of Australia, s18C is too broad and too vague. She says it should be repealed and more tightly drafted.
What do you know of Section 18C? Do you think it's a crime to offend someone under the current laws?