Government announces emissions target – but is it enough?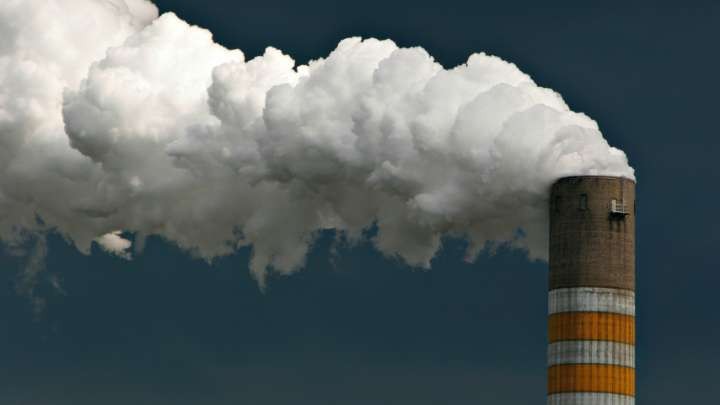 The Federal Government will today announce it plans to cut carbon emissions by between 26 and 28 per cent by 2030, using 2005 as a baseline, but the question remains: is this enough?
Although 26 per cent may sound like a bold and ambitious target, it will still put Australia second-last in terms of commitment to reducing carbon emissions. Canada, which has been described by Climate Change Authority chairman Bernie Fraser as a "laggard" drags the chain behind us.
Climate experts say this target is not high enough to limit warming to 2 degrees above pre-industrial levels, which is what they say is needed to prevent dangerous climate changes.
Both the government's own Climate Change Authority and the Academy of Science, Australia's premier scientific institution, have called for a 40 to 60 per cent cut on 2000 levels by 2030. The Climate Change Authority, an independent organisation, recommends 63 per cent cuts in that same time frame.
Opposition climate change spokesman Mark Butler told the ABC that a 26 per cent target put Australia at the back of the pack.
Ad. Article continues below.
"Countries to which we often compare ourselves — like the US and the United Kingdom, Germany, countries like that — all have targets in an equivalent timeframe into the 40 per cent range, so 41 per cent for America, 48 per cent for the UK, mid-40s for Germany."
According to the Climate Institute, there are 24 countries with emissions comparable to Australia, each releasing between 0.5 and 1.5 per cent of the global total. Together, that accounts for 21 per cent of carbon pollution – equivalent to that created by China.
Among the 24, Australia has the highest per person emissions and ranks fifth in pollution per GDP thanks to our reliance on coal. The Climate Institute insists that Australia needs to make deeper cuts in order to play its part in the global goal of stabilising the climate.
In per capita terms, a 26 per cent cut is actually a smaller cut than the average across the developed world, or than that proposed by any of the US, European Union or Japan.
Bill Shorten accused the Prime Minister of having "flat earth views".
Meanwhile, climate change sceptic and West Australian Liberal MP Dennis Jensen said the target was "too high" and that no target was needed. "I think it would be damaging … you're going to be forcing electricity prices up, obviously," he said.
The Government will take the proposal to an international meeting in Paris at the end of the year that aims to reach a global agreement on emissions reductions.
What do you think of the government's proposed emissions target? Should we be doing more?