Got a zest for life? Ruby Gardens is for you!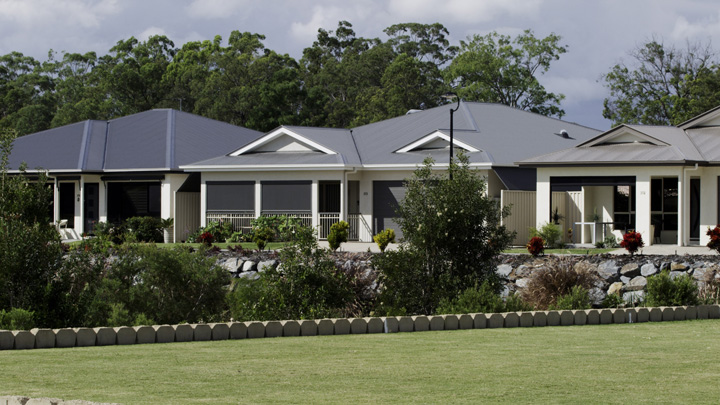 Living Gems Ruby Gardens Resorts is the place for active over 50s with a zest for life. This residential resort makes many dreams come true by making retirement affordable. The property prices are attractive but it is the lifestyle people love.
Ruby Gardens' lifestyle facilities are reminiscent of five star holiday resorts. The magnificent swimming pool and pavilion, the country club bar and dining areas, the grand ballroom and the private cinema are guaranteed to impress. Add to this a bowling green, croquet lawn, tennis courts and a host of other activities to see why Ruby Gardens has won residents' hearts and a host of industry accolades.
Ad. Article continues below.
The resort is centrally located in Eagleby, shops and services are within strolling distance or a three minute drive. Freeway access is easy; you can be in Brisbane CBD or the Gold Coast in less than 30 minutes.
Ruby Gardens' resident and management committee member Trish Allen says there is never a dull moment. "While we all enjoy our privacy and the tranquil surroundings we also like a bit of fun," Trish says.
Ad. Article continues below.
"The social calendar is always full with a variety of events and trips. We have regular events in the ballroom and the piano bar featuring Ruby Gardens' talented residents. Alan Voss is a great entertainer; he hosts singalongs in the bar and is particularly skilful at getting the audience involved. Brian Fordham heads the Ruby Gardens Barber Shop Quartet and performs as a solo artist.
"Barry Carter is a keyboard wizard, he plays backing music for several of our entertainers. We have a great band called the Goggomobiles, they get everyone up and dancing. Another group of residents formed the Ladybirds, a glam group of girls who specialise in performing everyone's favourites from the '60s to now," Trish says.
"Everyone enjoys the activities whether it involves entertainment, a bowling competition or a trip away. Residents' weekly lunches and dinners are very popular as new people join the Living Gems communities. It's like being on cruise ship holiday all year round. The difference is we go home to a lovely home, not a little cabin," she says.
The next big event at Ruby Gardens is a Healthy Gourmet Seminar and Cooking Demonstration with Master Chef contestant Kira Westwick. Guests will be served samples of dishes and take home recipe cards. For more information about Living Gems visit www.livinggems.com.au or Freecall 1800 458 177.