Goodbye g'day? Would you rather hear 'jingeri' instead?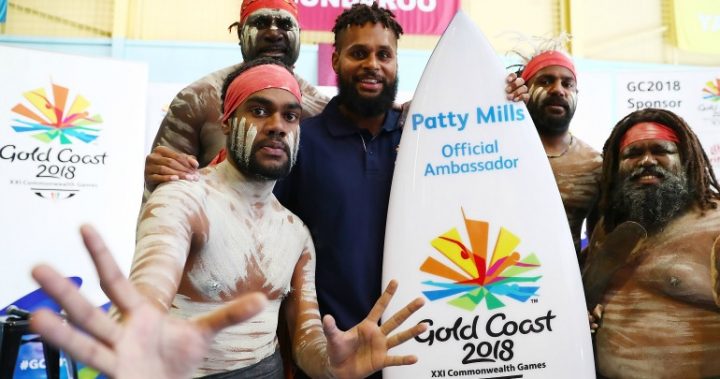 Aussies have been greeting family and friends with the popular phrase 'g'day' for a long time. But now, ahead of the much-anticipated Gold Coast Commonwealth Games, debate is taking place on whether volunteers should welcome visitors with 'g'day' or use the indigenous greeting 'jingeri' instead. 
According to Nine News and multiple other reports, Commonwealth Games volunteers are being encouraged to use jingeri (the local Yugambeh Indigenous word for 'greetings') to help make the Games more inclusive and pay tribute to Australia's Indigenous population. 
Queensland LNP MP John-Paul Langbroek told Nine News that political correctness will ruin the Commonwealth Games, saying, "It's not a word that most Gold Coast and Queenslanders know." 
However, Commonwealth Games Minister Kate Jones says the Indigenous greeting is not compulsory.  
"You can say 'g'day', you can say 'hello' and you can say 'jingeri'," she said. "It's complete and utter bulldust that you can't say 'g'day' at the Commonwealth Games."
Ad. Article continues below.
The debate comes after Gold Coast Commonwealth Games Corporation (GOLDOC) staff attended an Invasion Day barbecue on Australia Day,where the phrase jingeri was highlighted as the go-to greeting for the event. 
In a statement, a GOLDOC spokesperson said, the Indigenous greeting is just a suggestion in the games training guide and nowhere does it mention that it has to be used.
Games chairman and former Queensland Premiere Peter Beattie has also stated that he will be using both greetings during the games, to promote Australia and "our partnership" with the local Yugambeh people , Gold Coast Bulletin reported.
He went on to say the little-known phrase is optional and encourages volunteers to switch between g'day and jingeri. 
"No where does it state that it must be used. I encourage volunteers to use G'day as well as jingeri which is what I will be doing," Mr Beattie said. "The Games manual states Jingeri is a word you can use as a volunteer."
Ad. Article continues below.
The debate comes after Games volunteers were discouraged from using phrases such as "ladies and gentlemen" and "boys and girls" to avoid causing offence.
Volunteers have also reportedly been told to call people parents, rather than mothers or fathers, and partners, rather than husbands or girlfriends.
Over 15,000 volunteers are currently in training ahead of the Commonwealth Games, which commences April 4 at the Gold Coast. 
What do you think? How would you like to be greeted? Should we always say g'day first?
With Facebook removing news sites from your feeds we ask that you sign up for Starts at 60's emailers here. And to keep us on your wall, join some of our new Facebook groups and clubs:
News Junkies Club – Australia
News Junkies Club – USA 
See news on the change and links to all our other clubs and groups here.