Good news for military veterans, spouses looking for work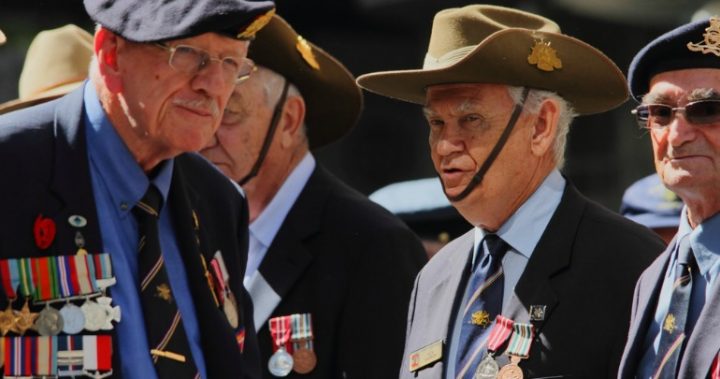 Finally some wonderful news for our military veterans. It's no secret that the job market has been seen as ageist with many over-60s not being able to secure anymore work. But when military veterans don't get enough support in society, that's plain heartbreaking. Fortunately, a new program has now been approved where our veterans will be automatically pushed through to interview stage for job opportunities in Australia under an employment initiative to recognise their service and that of their spouses to the nation. Not only would veterans get automatic interviews, they would also be given feedback on how and why they did or didn't get the job as guaranteed feedback was seen as an essential element of life skill set.
Here's more good news: The program, to be outlaid by Prime Minister Malcolm Turnbull on November 16 as part of the PM's Veteran's Employment Initiative, is not just for those who leave the military. Formally recognising for the first time the sacrifice partners and families make to accommodate those from the ADF fighting for the nation's interests, the spouses of military veterans will also be able to enjoy this advantage.
The US-style program has this week opened in capital cities to case manage exiting Australian Defence Force personnel regardless of experience and rank with a case manager to be assigned to help them get and stay in employment and readjust to civilian life.
This initiative has already received the support from fifteen of Australia's biggest employer groups – the big four banks, professional services companies including KPMG, medical suppliers, defence and space and information and communication technology firms. The mega companies have already formally signed-up to give veterans a hand-up for jobs in what the government hopes will be adopted further.
Ad. Article continues below.
John Bale, Afghanistan veteran and CEO of Soldier On veterans support group that runs the program, told the Daily Telegraph, the employment initiative was the final piece in the program to help veterans and their families transition to civilian life.
Mr Bale said, to create pathways into employment, career coaching, life coaching, network connections and volunteering opportunities that allow veterans to be seen as civilian assets, his team looked at programs from the US, UK and Israeli military.
While major employers would normally compete for talent resourcing, those employers who sign up for the program would be networked and would actually share with competitors a veterans' CV who they couldn't place but felt was a solid candidate.
What do you think of this latest initiative supporting our veterans?