Give the security guard a round of applause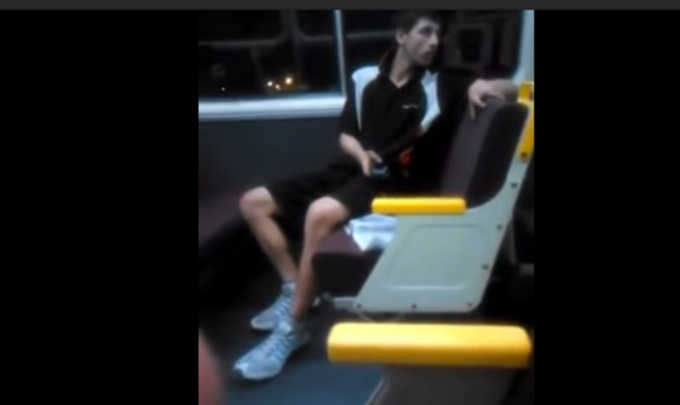 At the risk of raising controversy today, I feel compelled to show you the video that you will no doubt see on every news channel tonight… that of a racist white drunk yobbo insulting a hardworking security guard on a Brisbane train late at night for showing him some friendly concern.  AND YOU HAVE TO GIVE THIS SECURITY GUARD A ROUND OF APPLAUSE!
Ad. Article continues below.
I personally have a lot of thoughts today on this type of behaviour, but my thoughts are nowhere near as important as yours.   So watch and share them today!