Gina Rinehart - what would my father think of me?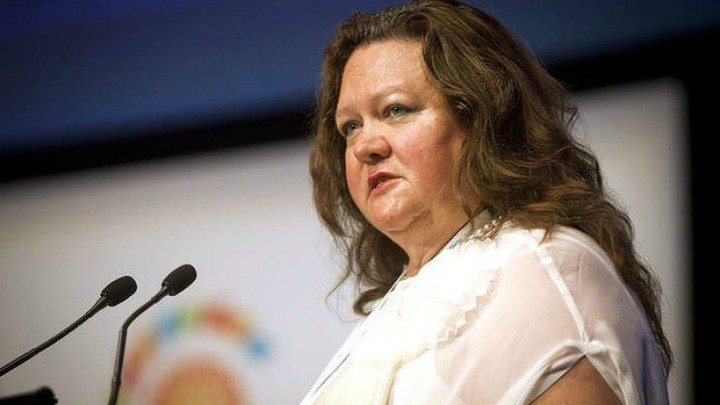 Gina Rinehart is a very successful business woman, but she polarises opinion in the Australian public, not only over her sometimes ill-advised quotes on what Australia does wrong, but also the very sad tale of how she has treated her own family.
In an upcoming double episode of Australian Story, Gina Rinehart addresses the topics of what her father, Lang Hancock, would think of her business successes, and of the way she has dealt with her own children.
In terms of business:
I know very well my father would have great feelings about what I have done.
But on the matter of what he would think about the trouble with her children:
Ad. Article continues below.
This is not the sort of thing Dad would be thrilled with.
Something of an understatement, don't you think, given the long ugly, very public court case in which she attempted to rob her children of their inheritance, and in setting battle lines between them?
"Dad knows how hard it is to build a company, to try and entice financiers to trust us to do the debt financing and yet still be whatever-ed by a whole lot of litigation," she says in the new show.
Her friend Imelda Roche cannot understand why the public doesn't have a better opinion of Rinehart.
Every time a news story breaks there's usually something derogatory to say about her and about the family relationships and it puzzles me why Australia doesn't take more pride in her achievement.
This two-part Australian Story episode will air on ABC1 at 8pm on Monday July 6 and 13.
Gina Rinehart may well be a billionaire, but it could be said on occasion that the public has a very poor opinion of her. What do you think of Gina? Do her family troubles taint her business success?