Gina Rinehart takes big business a healthier route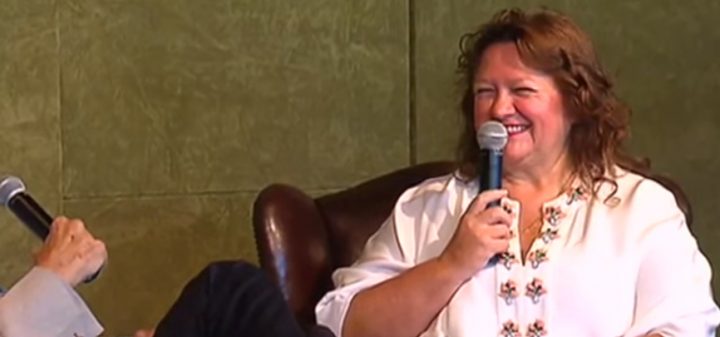 The news that mining magnate Gina Rinehart was teaming with a Chinese company to make a big move into the livestock business, she seems to have made cuts in other parts of her life.
Ad. Article continues below.
Ms Rinehart attended a charity event to help benefit Parkerville Children and Youth Care service looking healthier than she has in years.  Reports indicated that Rinehart has lost up to 40-percent of her body weight in the last two years.
What do you think of the new Gina Rinehart? Are you inspired by the changes that she can make at 62-years-old? What weight loss tips and tricks to you use to keep unwanted kilos off?