Gina Rinehart has a message for Australia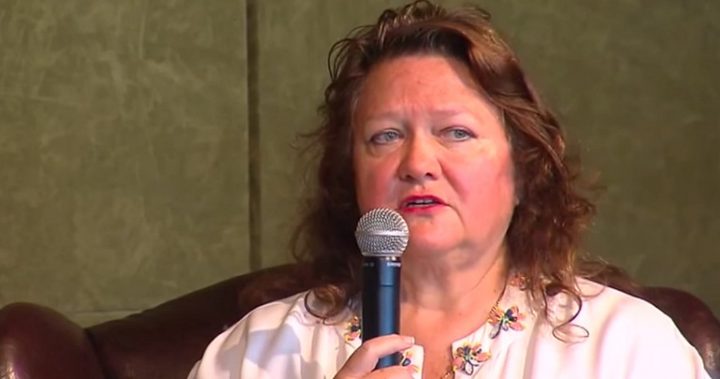 Mining billionaire Gina Rinehart has delivered a speech urging the Australian government to follow in Donald Trump's footsteps and adopt similar policies to avoid economic disaster.
Ms Rinehart was speaking at an event for the mining industry yesterday when she warned Australia needed to cut the red tape, cut tax, take a similar approach to Trump in running the country.
"People close to the president-elect and his campaign advised that their countrymen told them they wanted, firstly, less government tape, secondly less taxation, and for the USA to grow and be economically strong again, and provide more sustainable jobs," she said, reports The Australian. 
"And how exciting, this is exactly what the president-elect, and his team, are advising they want to ­deliver for America and its struggling economy.
"In addition to wanting to ­deliver secure borders, a safer country and less government debt. Trump's team members advised that the president-elect wants to cut federal government tape by 50 per cent in his first months of ­office, and that he wants to cut company tax to 15 per cent. What a kickstart to the American economy that will provide!"
Ad. Article continues below.
She went on to say the power of the people needed to prevail to let the government know this was what they wanted.
"If only we were hearing similar policies from our own government," she said. "We need to let our government know this would be good for Australians too.
"Unfortunately for Australia, government regulation and red tape is one of our biggest industries and it is growing."
While some have come out in support of Gina's stance, others have been left fuming and say the last thing we need is act like Donald Trump.
Some have also questioned how these policies would help pensioners who are already struggling to make ends meet and say we need the same level of tax we have now to fund our welfare system to support them.
Do you agree with Gina? Or does Australia need to avoid Trump-like policies?