Giant panda gives birth live and scoops up healthy cub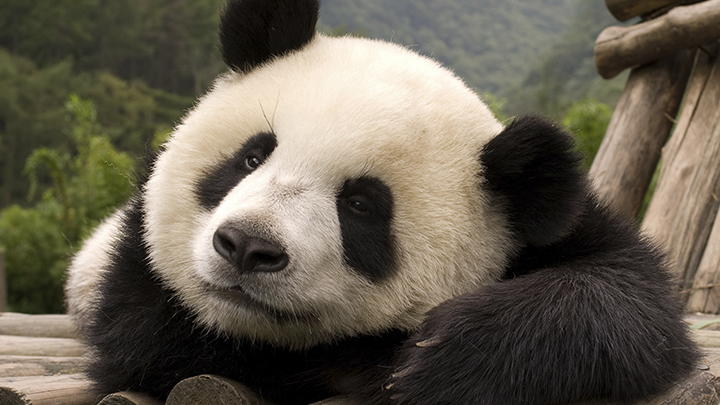 It has been a huge week for the giant panda population.  Today, a rare US based giant panda has given birth in the Smithsonian National Zoo in Washington and the footage has been recorded via "panda cam".  She's been filmed as her water broke, and then right through the birth allowing the world to watch the rare moment when she scooped her baby up.
Mei Xiang, a star tourist-draw, gave birth at 5.35pm (local time), the zoo has announced widely across social media.
She was artificially inseminated with two panda's sperm so DNA tests will be needed to see who the father is.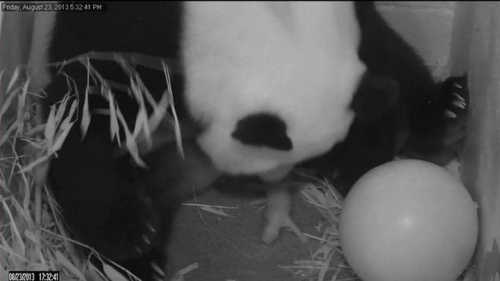 And here is the footage of her giving birth, and of the cub's first cries.   The live panda cams can be accessed from all over the world, although traffic to them is heavy right now.
Ad. Article continues below.
"We have a cub! Xiang gave birth at 5.35pm and reacted to the cub by picking it up," the post read.
"We're monitoring Mei Xiang and the cub via the zoo's panda cams."
Zoo director Dennis Kelly said the cub's gender would be determined later and no decision had been made about naming the cub.  There is a lot of concern given the zoo lost a cub at 6 days old back in 2012.
"The cub is vulnerable at this tiny size, but we know Mei is an excellent mother," Mr Kelly said.
Ad. Article continues below.
Chief veterinarian Don Neiffer said the cub had shown signs of being healthy, including vocalising.
Zoo staff will leave the mother and her cub alone for as long as possible unless there are signs of a problem, Mr Neiffer said.
"We're taking a very hands-off approach," he said.
"I'm very much in favour of mum and baby having time together."
Ad. Article continues below.
Watch as Mei's water broke on camera.
———
Also this week in the world of pandas ten new giant panda cubs were unveiled.
Visitors to a zoo in Ya'an in the Sichuan province of China were delighted with the launch of these gorgeous giant panda cubs. There has been 10 babies born at the breeding centre this year and they are aged from one week or to two months old.
Ad. Article continues below.
Giant panda babies are very rare as the females of the breed are apparently only able to breed for around two to three days each year. The mother carries her baby before birth for what is believed to be 95-160 days according to reports.
According to the Deputy Minister of China's Giant Panda Protection and Research Centre, this year's pandas litter is gratifying, especially the number of giant panda twins, which has reached seven pairs, and is the study of twins has ever recorded the most number of one year.