Ghost Shark sighted for the first time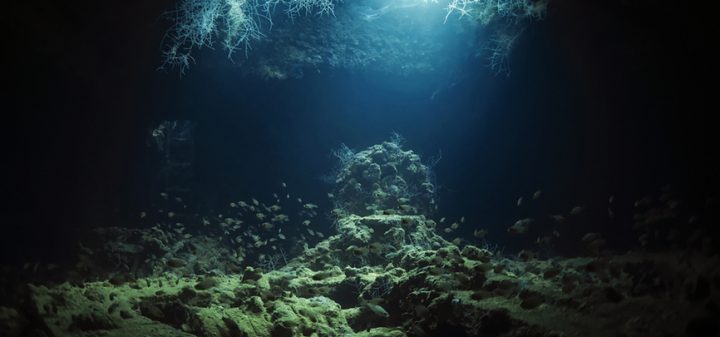 When you hear the phrase "Ghost Shark" you might think that it's the title of a new horror film. There is actually a film called that, and it's as silly as you might think, but we are talking about a real creature.
Ad. Article continues below.
For the first time, footage of the Chimaera or Ghost Shark has been released almost six years after it was taken. The Ghost Shark lives over two kilometres under the ocean and has it's reproductive organs on its head, but that's about all that's known about the creature.
The footage was captured by a remote-controlled submersible that wasn't even looking for sharks but was on a geological expedition and caught the shark due to "bit of dumb luck". That is according to the program director for the Pacific Shark Research Center, Dave Ebert.
Dave also stated that the shark didn't know what to make of the camera. He said, "It's almost a little comical," he continued "It would come up and bounce its nose off the lens and swim around and come back."
Have a look at the Ghost Shark in the video below. Is this something you would like to encounter during a swim?