George Pell blasts 'unjust' Senate in open letter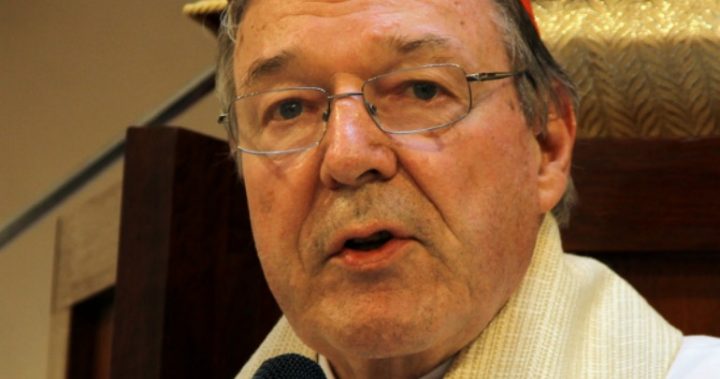 Cardinal George Pell has written a letter to the Senate asking them to leave him alone and accusing them of waging an "extraordinary and unjust" attack against him.
On Friday, the upper house passed a motion put forward by the Greens calling for Pell to return to Australia to face allegations of misconduct.
Pell's letter to the Senate, which was read out in parliament, said they were using parliamentary privilege to interfere with a "police investigation".
"The use of parliamentary privilege to attack me on this basis is both extraordinary and unjust," the letter read.
"Given that the investigation is ongoing, any calls from the Senate for my return to Australia can only be perceived as an interference on the part of the Senate in the due process of the Victoria Police investigation.
Ad. Article continues below.
"Any fair-minded person would conclude that I have made every effort to be available to the royal commission and to Victoria Police to assist with their inquiries."
Pell has not been asked to return to Australia by Victorian police.
Last year, the senior ranking Catholic clergyman appeared via video link from Rome to testify at the Royal Commission into Institutional Responses to Child Sexual Abuse.
"It is unjust and seriously misleading to link all offences and allegations against church personnel to me," he said in the letter .
"I strongly believe that I should be permitted the same due process as any other Australian in an ongoing investigation, and that the Senate's interference in that regard is extraordinary," he said.
"I call on the Senate to move to withdraw its call for me to return to Australia."
What are your thoughts? Should Pell return to Australia to face investigation? Or should he be able to stay in Rome?