George Clooney uses sarcasm to defend "overrated" Meryl Streep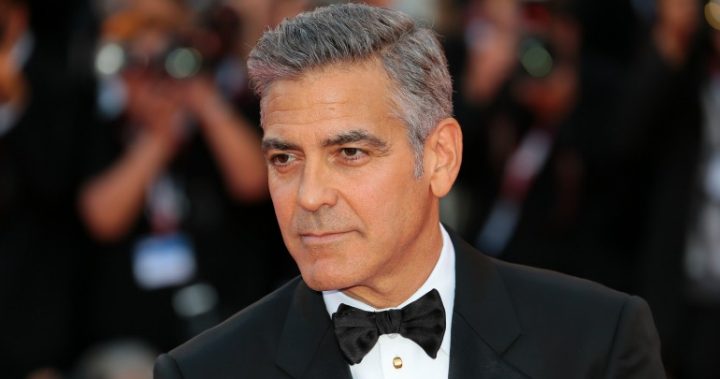 It seems just about everybody has an opinion about Meryl Streep's speech about Donald Trump, including Donald Trump himself.
No doubt you've heard and read enough about this whole saga to last a lifetime.
And while plenty of people are on the attack against Streep, there are plenty defending her too.
Read more: Donald Trump hits back at Meryl Streep after her Golden Globes speech
George Clooney has jumped to her defence, using sarcasm and his sense of humour to hit back at Trump calling her "overrated".
Ad. Article continues below.
"I've always said that about Meryl," he told PEOPLE.
"She's maybe the most overrated actress of all-time. She and I worked together on Fantastic Mr. Fox as husband and wife and I will tell you even as a fox, a female fox, she's overrated."
And then he had a message for Trump.
"Aren't you supposed to be running the country?" Clooney said.
Read more: Meryl Streep stuns with powerful speech at Golden Globes
Ad. Article continues below.
As you've probably read (and maybe even expressed yourself), people are criticising Streep for speaking out and many on social media have expressed the view that she should "stick to acting".
But Clooney has defended celebrities, including himself, who use their celebrity status to back causes.
"The only reason that people who are well known should be involved in these kinds of things is when no one knows about them," he told PEOPLE
"I can't change policy, but I can make things louder. I can help them make it louder — they're the filmmakers, the brave ones and the White Helmets are the heroes, so if I can help them out at all and people can know about it, in any way possible, then that's a good use of celebrity, I think."
What do you think of his defence of Meryl Streep? What do you think of the whole Meryl Steep speech saga?