George and Amal Clooney finally share their special news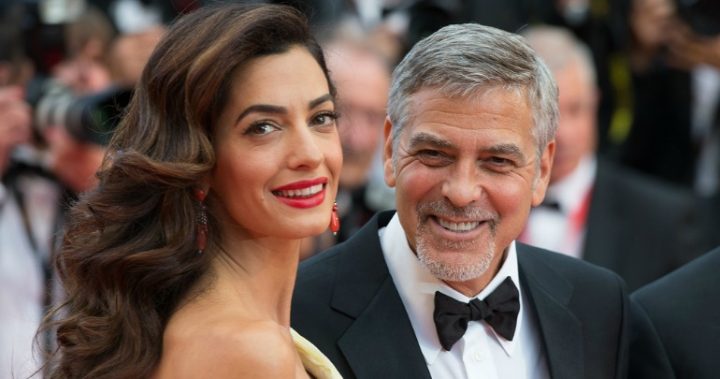 It's official! George and Amal Clooney will be welcoming twins later this year. Speculation over Amal's burgeoning baby bump had been mounting for days and now the pair's close friend actor Matt Damon has confirmed the news.
While George and Amal have stayed coy on the topic, it appears Matt has been given their blessing to spread the news and spoke to Entertainment Tonight Canada about the happy announcement.
"I was working with him last fall and he pulled me aside on set and I mean, I almost started crying. I was so happy for him," he said. "And I was like, 'How far along is she?' And he goes, 'Eight weeks.'"
Being a father of four girls, Matt told "'Are you out of your mind?! Don't tell anybody else! Don't tell anybody else! Don't you know the 12-week rule?' Like of course he doesn't."
He continued, "'Just shut up, man.' And then four weeks later, I'm like, 'We're good right?'" Clooney answered, "We're good."
Ad. Article continues below.
The twins are expected in June. 
George, 55, and Amal, 39, married in a lavish ceremony in Italy in 2014 and have been busy renovating their Oxfordshire mansion just outside of London where Amal works as a human rights lawyer.
Check out Matt talking about how George told him the happy news!
Are you a fan of George Clooney? Are you happy to see he settled down after all this time?