Gayby Baby: See the film that everyone's arguing about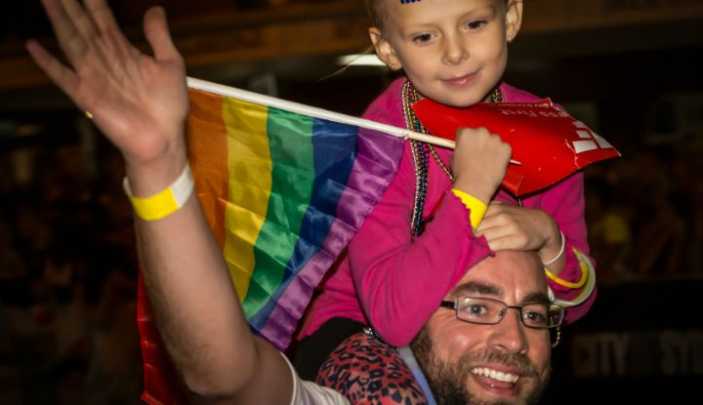 A school's decision to screen a film about gay parenting during school hours has triggered a furious debate.
Several parents complained after Burwood Girls High School sent home a flyer informing them that all students would be attending a screening of the film Gayby Baby, which is a documentary written by a former student about growing up with two mums.
The screening was planned as part of Wear It Purple day, an initiative designed to promote acceptance and tolerance of diversity.
Local presbyterian minister Mark Powell told The Daily Telegraph he thought the day was an attempt to change students' minds by promoting a gay way of life.
"Students are being compelled to own that philosophical view by wearing certain clothes and marching under a rainbow flag," said the Reverend. "Schools are supposed to be neutral and cannot propagate a political view."
Ad. Article continues below.
Burwood school responded by saying students could sit the viewing out if they had a written letter from their parents.
Then final word came from above, with the state education minister Adrian Piccoli intervening.
"I have directed the Department of Education to ensure the film is not shown during school hours," he said in a statement published on the ABC website.
The film is rated PG-rated and follows the lives of four children — Gus, Ebony, Matt and Graham —growing up with gay parents.
A Greens spokeswoman said the government's decision is a "kneejerk reaction", but Premier Mike Baird says the film is not relevant to the curriculum.
Ad. Article continues below.
Watch the trailer below for the film everyone is talking about and tell us what you think.
 Do you think this film should be shown in school?