Gambling on the royal baby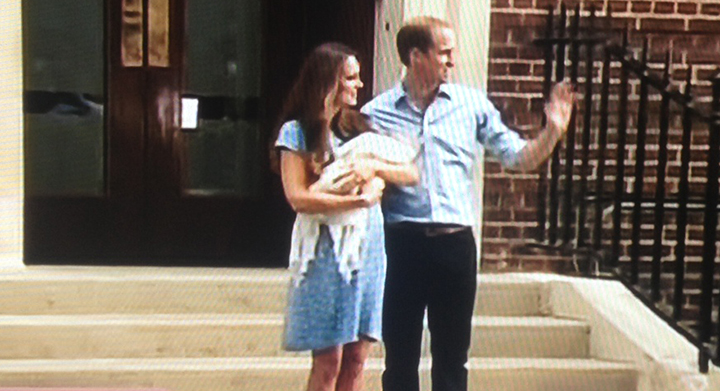 Should betting companies be scared of just how popular the most popular Royal baby name is becoming?
As the world prepares for the arrival of a new Royal, tipped to be born any day now, one name is cutting through as the royal pundits pick, and odds worldwide are being cut to the bone in case they are right.
Princess Alice appears to be the choice for all royal watchers, and rumours are that British betting houses could be lambasted by the potential payouts which will likely exceed their revenues.
Sportsbet in Australia has the odds for Alice sitting at 2.50; while UK betting agent William Hill has seen the odds fall below 1.50.  Alice is sitting well ahead of the beautiful Royal favourite names of Charlotte at 6/1, Elizabeth at 7/1 and Victoria at 10/1.   Even the familial name of Diana has short odds on the list at 13/1.
And the only boy's name ranking under 10/1 in Australia is James at 6/1.
Ad. Article continues below.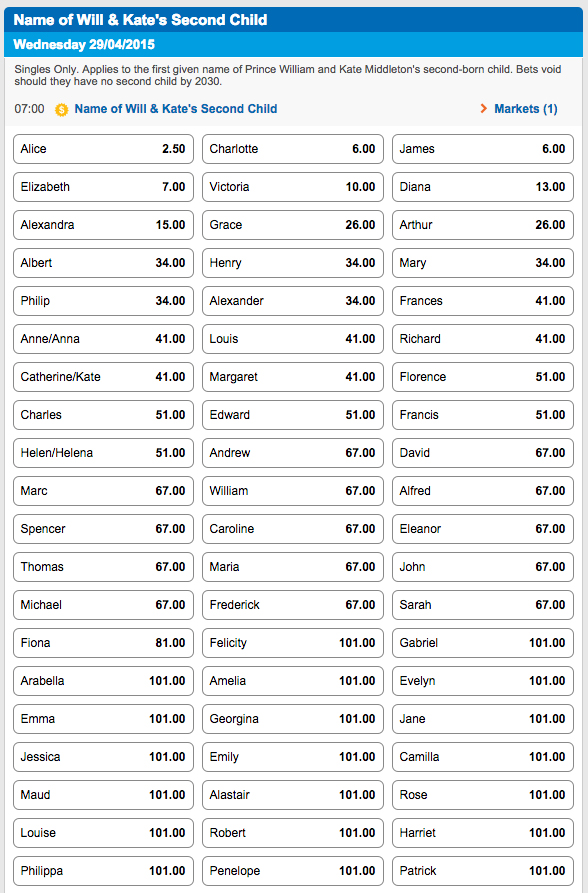 CNN is reporting that Ladbrokes are saying "we're bracing ourselves for an almighty payout, but living in hope that history repeats itself and there's a little boy on the way."
Ad. Article continues below.
The odds went short on the royal couple having a girl baby after numerous suspicious reports were leaked to media, but despite the rumours, the Duchess has claimed that she does not know the gender of her second child.  Sportsbet have the odds at 1.53 for a girl to 2.37 for a boy; a fair difference in the consensus on a global scale.
Entertainingly, the Daily Mail has done a survey on whether Brits and Americans want a baby girl or a baby boy with boy saying they want a girl having already enjoyed their bouncing baby boy royal Prince George.  Today we're going to do the same here and ask you what you would prefer as the next royal, and what you would like to see her called.
[polldaddy poll=8814845]
[polldaddy poll=8814847]
Ad. Article continues below.
[polldaddy poll=8814851]
.