Future in doubt as Budget passes in the middle of the night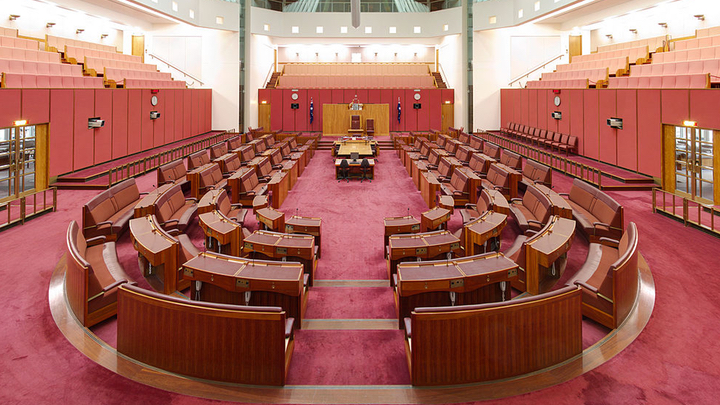 Late into the night, the Senate worked on the omnibus budget that will herald the Coalition over $6 billion in budget savings.
While most of the items on the budget were already a lock with Labor agreeing with 20 of the 24 budget savings items it was the remaining four that kept the Senate working long into the night. Out the door went one-off baby bonus for new parents who will save a considerable amount for the government.
One of the sticky items that created a lot of debate was the future funding for the Australian Renewable Energy Agency (ARENA). Originally the department was going to get the axe, but a Labor compromise did save the agency but cut $500 million in funding for them.
Derryn Hinch, even at such a late hour, still urged the Government to reconsider the cuts to ARENA stating "All I'm saying to you tonight, and it's getting late, is leave ARENA alone."
The Greens were also trying to block the cuts to ARENA and had some stern words for Labor. Greens Senator Sarah Hanson-Young stating "For Labor to roll over like the pack of policy lapdogs they've become, well, it's sickening". She concluded, "Perhaps a pat on the head and every now and then they sit up properly and do what they're told."
Ad. Article continues below.
The cut to ARENA is a danger to Australia committing to renewable energy targets and goals. It could also put Australia behind a lot of countries when it comes to environmentally friends power solutions.
While most finally came to the conclusion that this was the best budget that we were going to have for the moment one minister didn't agree. Liberal Democrat David Leyonhjelm said that the government hadn't gone far enough saying "The government is living beyond its means — we need to cut government spending now". He wants the government to cut welfare and benefits.
What do you think? Were there too many cuts? Not enough? What do you think the fallout from cutting the ARENA budget will be?