Friends reveal how Betty White plans to celebrate her 95th birthday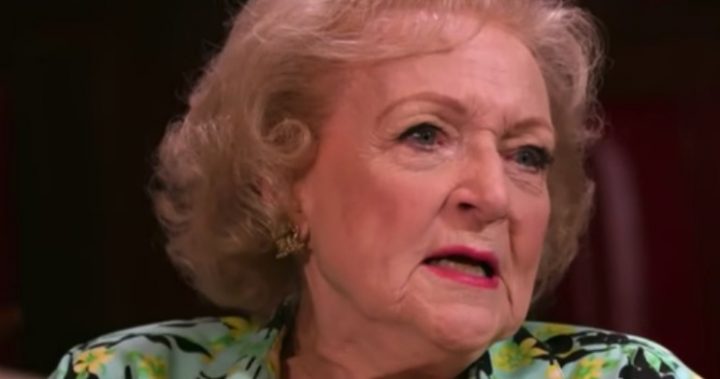 Ever thought about how you'd celebrate your 95th birthday?
Well, it turns out Betty White has spent some time thinking about it ahead of the big 95 next week!
The legendary funny woman turns 95 on January 17 – and her birthday plans will have you wish you were partying with her!
Betty has appeared on the front cover of US magazine Closer Weekly ahead of her birthday – and friends have dished out to the mag about how the actress plans on marking the occasion.
"She says she wants to have some girls over and play a friendly game of poker," one friend told the magazine.
Ad. Article continues below.
"And she wants to indulge in one — just one — vodka tonic. That would be a perfect birthday in her eyes."
And it looks like Betty has no plans of stopping at just 95 birthdays!
One of her dearest friends, her former housekeeper Edna McNair said the birthday girl was hoping for many more birthdays to come.
"Last I talked to her we were teasing each other about how long we're going to live," she told Closer.
"We said we want to be like Moses and live to be 120!"
Ad. Article continues below.
You might be wondering, how on earth does she do it?
Well, not only does Betty reportedly enjoy crosswords and twice weekly exercise, it was also famously revealed that the secret to her longevity was hot dogs and vodka.
"Every single morning she reads the Los Angeles Times cover to cover, along with a couple other newspapers," her friend Tom Sullivan told Closer.
"And she always does at least two full crossword puzzles every day.
"She watches golf on Sundays, and then she'll call me and say, 'I've been working on my golf swing in the living room and I just can't get my flat-iron swing right!'"
Ad. Article continues below.
How could you not love Betty White?!
What would you say to Betty White on her 95th birthday? How would you spend your 95th birthday?