Freedom at last: Peter Greste speaks for the first time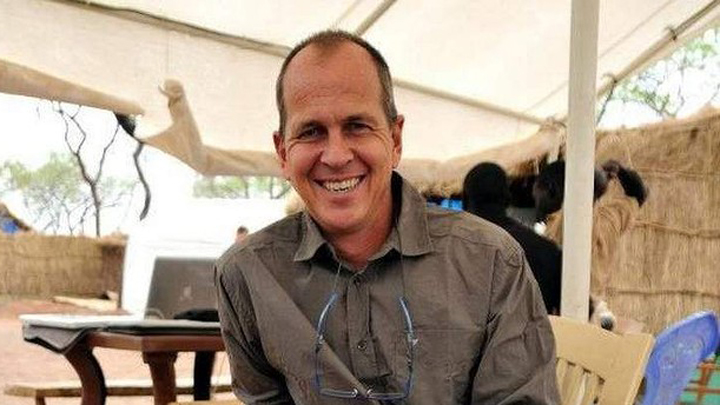 Australian journalist Peter Greste has spoken for the first time since his release from an Egyptian prison, speaking to Al-Jazeera exclusively from Cyprus.
An Al-Jazeera journalist himself, Peter Greste said he was simply doing his job when he was imprisoned along with two other colleagues. In his first interview, he has spoken of his relief but also his angst at leaving his friends and fellow prisoners behind.
For 400 days, he waited for his release on terrorism charges he was never guilty of. Finally, on the 1st of February, Peter was told he was being deported and was quickly taken out of Egypt.
"I feel incredible angst about my colleagues, leaving them behind…Amidst all this relief, I still feel a sense of concern and worry. If it's appropriate for me to be free, it's right for all of them to be freed", he told Al-Jazeera.
He also said he didn't expect to be released and had almost assumed he would be in prison for his seven-year sentence. That was until the prison warden called him over and told him to pack his stuff. "We were settling in for a period of months behind prison for the retrial, so to be out now, with just a few minutes' notice, really is just extraordinary", he said.
Ad. Article continues below.
According to SMH, Peter Greste and his colleagues Baher Mohamed and Mohamed Fahmy were found guilty of aiding a terrorist organisation, belonging to the banned Muslim Brotherhood opposition group, and making false news that damaged Egypt's international reputation.
Peter looks forward to the simple things in life again – "Watching a few sunsets. I haven't seen one of those at all for a very long time, watching the stars, feeling the sand under my toes – the little things".
"You realise it is those little beautiful moments of life that are really precious, and spending time with my family of course," he said. "That's what's important, not the big issues".
With all of this said and done, which side should we be on? Should journalists avoid reporting in areas where they may be arrested and jailed? Does it defy common sense? Or should there be freedom of speech and action, no matter where you do it in the world? Tell us your thoughts.