Free energy could be a reality before we know it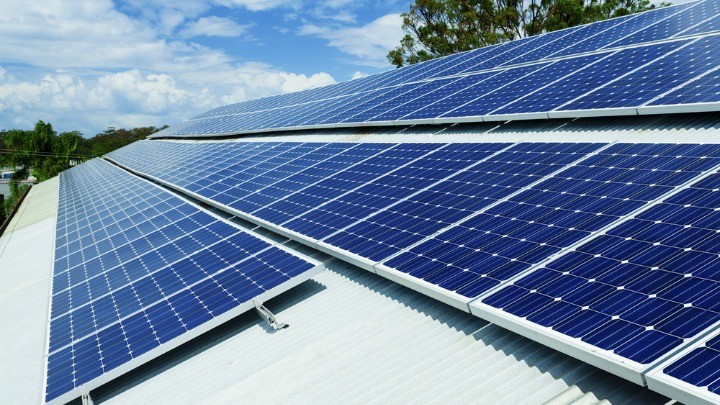 Opening our power bill can be quite a shock, in more ways than one. But hang in there – relief may be only a few years away.
A solar expert has told The Sydney Morning Herald battery storage for rooftop solar panels will become the "the norm" for Australian households in as little as three  years – and that, just as we wouldn't build a house without insulation, it would make no sense to build a new house without a complete solar system.
The head of California-based technology company Enphase Energy, Paul Nahi, said it was time to say goodbye to the old technology and embrace the new.
"The grid today is far and away the most complex and sophisticated invention on the 20th century," he told the SMH. "However, it is not necessarily the ideal solution for the 21st century. We have to reinvent the grid for the 21st century."
Until now, the two factors holding people back from taking up solar en masse are the cost, and the lack of affordable storage to make use of solar energy once the sun has gone to bed.
Ad. Article continues below.
It's been said before that the next big thing will be the "storage revolution" with batteries becoming more reliable, long-lasting and, crucially, affordable.
Of course, in Australia, one other factor holding back the solar revolution has been the unwillingness of the government to support solar energy.
With a new government, however, there is new hope for solar power.
The Australian Solar Council has today launched a new social media campaign on the back of a more positive political environment that seems more receptive to supporting homeowners getting solar.
Mr Nahi, whose company makes a solar system that includes storage and a device for controlling the output and input of energy, said, "The days of somebody buying a solar system are very soon going to be behind us and what we're going to see is somebody buying an energy system, which will include generation – which is going to be solar – storage, the management of the loads themselves and then a larger energy-management system that wraps everything together," he said.
Ad. Article continues below.
Would you like to go solar? What's holding you back? Will you move to an integrated system using batteries if you can afford it to cut your bills?