France marks one year since attacks on Paris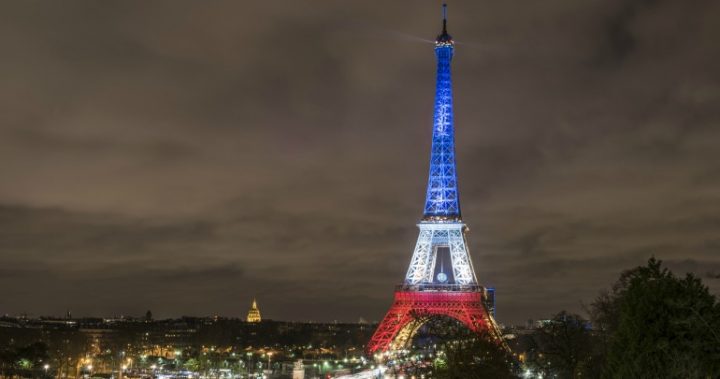 Sting may have performed at the Bataclan on November 12 but he was far from the minds of those who gathered at the Stade de France on November 13.
One year on from the coordinated attacks of Islamic extremists on Paris and there was sombre silence as the names of 130 people who died were read out.
Never Forget 🙏🏻 1 an … 👼🏼 #Bataclan #13novembrehommage #13Novembre #AttentatsParis pic.twitter.com/PBp9UPnxJM

— Les Marseillais (@MarseillaisTW9) November 12, 2016
France's president Francois Hollande unveiled a plaque outside the stadium 'in memory of Manual Dias' — the first person to die on November 13, 2015 by a suicide bomber. Hollande was joined by Paris mayor Anne Hidalgo at six other sites where crowds, enjoying the delights of Paris, were interrupted by the attacks.
Ad. Article continues below.
Three teams of extremists had come from Belgium. They targeted six bars and eateries, the French national stadium and finally the Bataclan concert hall. What had started as a 'fun night' ended in a series of blood baths for many.
Families of the victims, security and rescue forces, as well as those still trying to come to terms with what happened one year ago, came together at each of the ceremonies.
One year on from the Bataclan terror attack, Londoners stand shoulder to shoulder with Parisians, remembering those who lost their lives. pic.twitter.com/psaHfAqm2g

— Sadiq Khan (@SadiqKhan) November 13, 2016
Among the crowds was Jesse Holmes, member of the band the Eagles of Death Metal whose concert that night will forever be associated with the bloodiest and longest attack. Placing his hand over his heart, he attended the Bataclan ceremony and paid his respects.
Ad. Article continues below.
France marks Paris attacks anniversary with somber silence, reopening of Bataclan concert hall https://t.co/RQpD38ukKD pic.twitter.com/47NX0j9fK5

— ABC News (@ABC) November 13, 2016
France's Government says more than 600 people are receiving counselling and trauma assistance following the attacks one year ago. In addition to those who were killed, nine people remain hospitalised, while others have been paralysed.