Four vetted charities providing relief on the ground in Nepal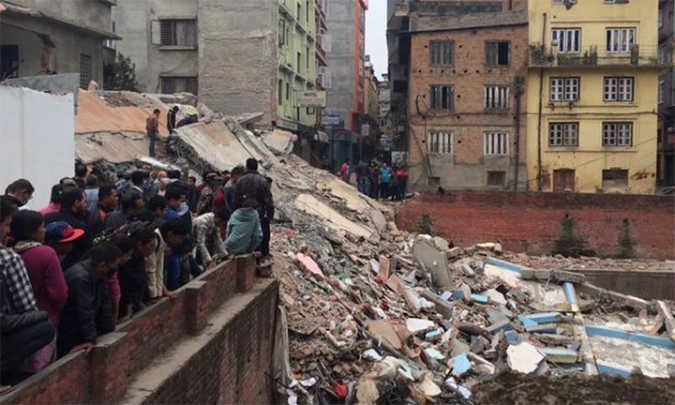 The death toll from the 7.9 strong Nepalese earthquake just keeps on rising, and with bodies being pulled out from the rubble every minute it is expected to be high. We watch from our comfortable homes and wish there was some sensible way we could do something to help.
350 Aussies remain unaccounted for, and many aftershocks of enormous magnitude just keep rolling in.
This nation and its people need all the help it can get, but if you are like me you get a little skeptical at donating cash into the charity environment and want to make sure that if you do send money and support that it has a strong chance of actually reaching those who need it.
This country needs everything to be rebuilt. Temporary sanitation facilities, temporary accommodation facilities, food supplies, clean drinking water and so many other things in addition to just managing the crisis they are in today.
Verging on a third world country, there is no doubt Nepal needs our help.
Ad. Article continues below.
There is no doubt, the best way to help is to donate money to effective and efficient charities that have an established presence on the ground. Over the weekend, a US platform that properly assesses charity actions released a list of highly ranked charities that have already stepped up to offer help and that have significant operation in the aftermath of the 7.9 magnitude earthquake in Kathmandu.
No matter what you do, be sure to review the charity you are donating to and understand what services they provide. Global systems like Charity Navigator which provide independent insight can help with transparency of the charities and provide you with the comfort that they are in fact going to do with your money what they say they will.
CARE
Care has launched their Nepal Earthquake appeal, and have staff on the ground, assessing damage and immediate needs of the Nepalese people.
Click here to visit the CARE website
Ad. Article continues below.
UNICEF
The Nepal Earthquake Children's appeal is being run by UNICEF responding to children's emergency needs for protection, water and sanitation, health and nutrition.
Click here to visit the UNICEF website
Ad. Article continues below.
Global Giving
GlobalGiving is an online marketplace that works to build an efficient, open connection between people who have community and world-changing ideas with people who can support them.
Initially, the fund will help first responders meet survivors' immediate needs for food, fuel, clean water, hygiene products, and shelter. Once initial relief work is complete, this fund will transition to support longer-term recovery efforts run by local, vetted local organizations.
Click here to visit the Global Giving Website
Red Cross Appeal
Ad. Article continues below.
The Red Cross has already stepped up to provide the website where people can post the names of their missing loved ones in hope they can be found.
Click here to visit the Red Cross appeal
The Charity Navigator  also lists these other five charities as being on the ground and providing strong support to the Nepalese people but we do urge you to do your own research and align your donation with the areas that you hope it will be spent in.
Ad. Article continues below.
image: Getty and the ABC