Former prime minister Paul Keating says 'It's time to cut the tag'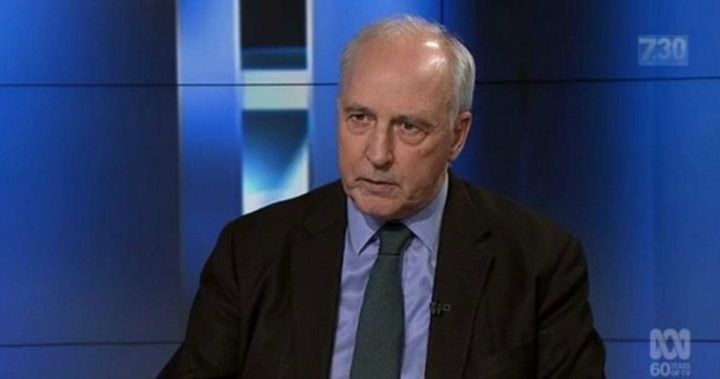 Former Australian prime minister Paul Keating says it's time for Australia to cut ties with the United States after the controversial election of Donald Trump as the next president.
Keating was appearing on the ABC's 7.30 program and told host Leigh Sales Australia was a "better society" than the US and no longer needed to rely on its relationship with the US.
"We've had more or less a tag-along foreign policy, tagging along to the United States. It's time to cut the tag. Time to get out of it," Keating says.
The former PM, who served between 1991 and 1996, says Australia's focus should now be on building stronger relationships with Asia.
"We'd actually be more useful to the United States… if we were doing these things," Keatings says.
Ad. Article continues below.
While Keating says he would not have voted for Trump and he didn't agree with America's decision, he did highlight some of the "interesting things" Trump said throughout his campaign.
"Trump says, 'Can't we have a better relationship with Russia?' Not a bad idea.
"He says, 'Can't we get along better with China?' Not a bad idea. There [are] two reasonable ideas there."
Yet while Keating is all for moving away from the strong ties Australia has with the US, former prime minister John Howard disagreed.
Also speaking with 7.30, Howard said Australia's alliance with the US would remain strong under Trump's presidency.
Ad. Article continues below.
"I, in the long run, am pretty confident that the historical warmth of the relationship will continue. I don't believe the new administration is going to walk away from old allies," Howard says.
Howard pointed to the benefits Australia could reap from American investment in defence.
Do you agree with Paul Keating — is it time for Australia to build strong relationships with other nations in order to progress? Or is John Howard's approach of maintaining the relationship with the US a good idea? Share your thoughts with us.