Former PM Keating unleashes a right royal tirade – again!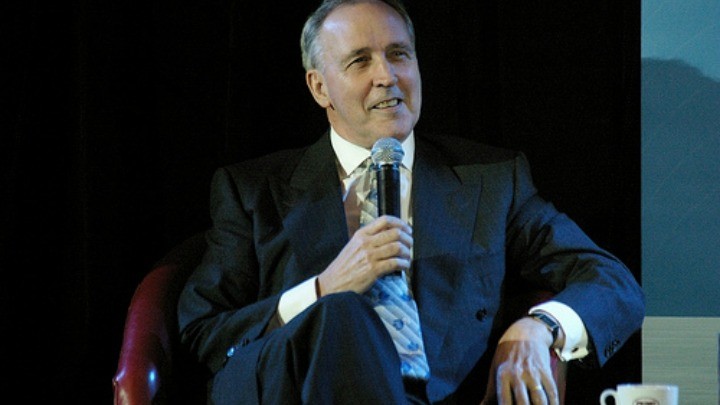 Former Labor PM Paul Keating is known for pulling no punches, but he took his brutal honesty to a whole new level last night. What has got him so hot under the collar this time?
In a no-holds-barred interview with ABC presenter Kerry O'Brien at the Sydney Opera House, Mr Keating spoke of his desire to see Australia become a republic. This, of course, includes getting rid of the royals and doing away with the union jack on our flag.
According to The Guardian, he spoke high hopes that Malcolm Turnbull, who shares some of his pro-republican views, will make this a reality if re-elected.
"What are we going to end up with?" he asked. "Charles and Camilla, for God's sake?"
He said Prince William was "the nicest royal to show up for donkey's years", but Australia did not need him and his lovely wife as our head of state.
Ad. Article continues below.
"It's an affront to everything we've created here," Mr Keating said.
"It's a spoof of everything we've done with ourselves in history to be landing back there waiting for Prince Charles to inherit the throne. It's deeply sick".
Mr Keating said no great country has a monarch of another country as their head of state, and that no great country has the flag of another country in the corner.
He also spoke at length about the need for Indigenous recognition, which he said was essential to make Australia a truly great country.
Mr Keating had the sold-out Opera House crowd in the palm of his hand – and was cheered and applauded whenever he delivered a particularly good line with his famous pithy wit.
Ad. Article continues below.
He did not address what, if anything, should be put on the Australian flag to replace the union jack, or how Australia should elect a new head of state if we become a republic.
The Guardian said the interview will later be broadcast on TV to promote Mr Keating's new book, the aptly-titled Keating.
Let's talk: Do you agree with Mr Keating that the royals should be dropped as our head of state? Should the union jack also be axed from our flag? What about Indigenous recognition?