Five ways to stay connected with loved ones abroad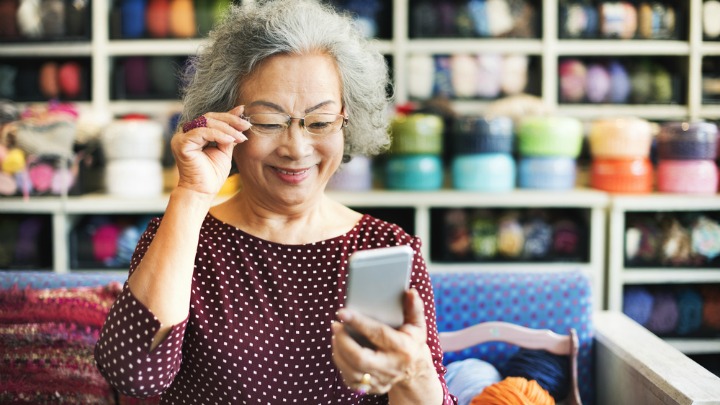 When I hit 23 I moved to the UK on a cadetship for work. My six-month stay then turned into four years and sending aerograms and the once monthly international phone call were the only ways I ever communicated to my parents!
The times have changed so much since then and thanks to technology, there are hundreds of great ways you can talk to your loved ones abroad… The best part is that they are all free! All you need is an internet connection.
If you have friends, family or loved ones living, travelling or working overseas, connect with them online by using these five awesome online chat tools.
Read more: Five ways retirees can save on travel insurance
1. Whatsapp
Ad. Article continues below.
Whatsapp is a great online messaging service that lets you communicate in real time with your contacts. With an interface that is similar to text messaging on an iPhone, you can send voice clips, images, videos and messages in your conversations. You can also set up group chats that allow you to talk to the entire family in the one go! It's available for free at the Apple store and can be downloaded for Android, Nokia and Blackberry too.
2. Viber
Viber is an app that lets you have conversations over the phone as long as you have an internet connection. It's just like a normal phone call only it is free if you are connected to wireless! It is available for download on PC computers running Windows, Apple computers running ios, Android, Windows phone, Blackberry, Bada and Nokia.
3. Skype
Skype is available as an app or as a downloadable computer program. It is a video chat service that connects you to your family and friends via webcams on your computer. Just simply download the program or app from www.skype.com and make sure you have the big three to get started; an internet connection, a webcam and a microphone.
4. Oovoo
Ad. Article continues below.
Oovoo is a video chat service that allows you to group video chat with up to 12 other people. It's free as long as you have an internet connection and means you can bring people far away together. It's great to pull out at family dinner parties and speak to the people that can't make it so they feel apart of the group!  You can download it for Windows, Mac or on mobile for iPhone or Android by heading to www.oovoo.com.
5. Facetime
Facetime is available for anyone using Apple products. Whether it is a Macbook, iMac, iPad or iPhone, you can use Facetime to connect. It's Apple's built in online communication service that lets you video call people without any additional downloads. It's easy to use and you can talk to anyone else using Apple products.
So don't let the distance stop you from communicating with your friends and family… With these apps it's so easy!
Share with us your memories of communicating with your friends and family when you were growing up. How would you speak to them if they were interstate or overseas? Tell us in the comments below.
This article was originally posted as Five easy ways you can connect with loved ones abroad