Five strategies to help you save on your summer travel insurance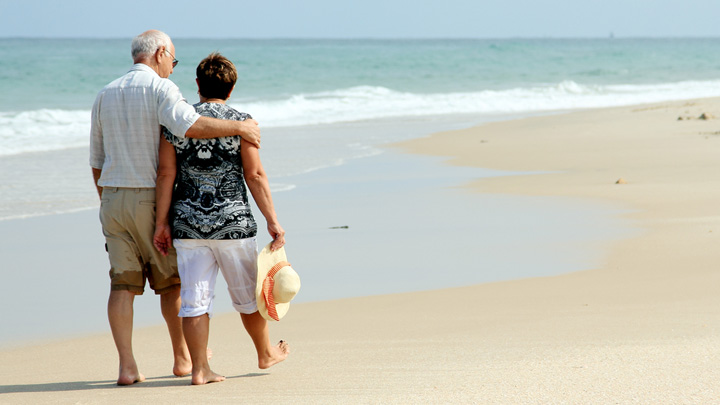 If you're planning an international getaway this Christmas travel season, one of the most important things you'll need to take with you is your travel insurance.
When you're aged 60 or older, it gets a bit harder to find an affordable comprehensive travel insurance policy, but the good news is that it's not impossible.
Here are five savvy strategies to help you save on your travel insurance in the lead up to summer.
1. Avoid buying travel insurance through an airline or agent
Steer clear of buying travel insurance as an add on through your travel operator. While it may seem like a convenient option, Mozo.com.au found Australians buying travel insurance through a travel agent or airline can pay three times too much, with some airlines slapping customers with up to 53% commission.
Ad. Article continues below.
Instead, take some time out of your day to research and compare quotes online. Mozo's travel insurance database compares 237 policies and can potentially save you enough for a couple more cocktails by the pool.
2. Choose multi-trip cover
If you have a serious case of the travel bug and will be travelling more than once next year, you may want to look into an annual multi-trip policy which can often work out cheaper than organising individual policies for each trip.
3. Book your travel insurance early
Arrange your travel insurance as soon as you've finalised your holiday so that you'll be covered for any cancellation costs (i.e. flights, accommodation, tours, activities etc.) in case you need to cancel your trip prior to departure.
Ad. Article continues below.
4. Opt for a joint policy
If you have a travelling companion, you may be able to save a bit of travel coin by purchasing joint cover instead of two individual policies. When purchasing joint insurance it's important to make your insurer aware of any pre-existing medical conditions for yourself AND your travel partner so you're covered if you need to make a claim.
5. Increase your excess
Generally if you choose to increase your excess, you'll pay a lower premium on your travel insurance. The downside to this strategy of course is if you need to make a claim, you'll be charged higher excess.
Share your thoughts below.