Five reasons you should care about the TPP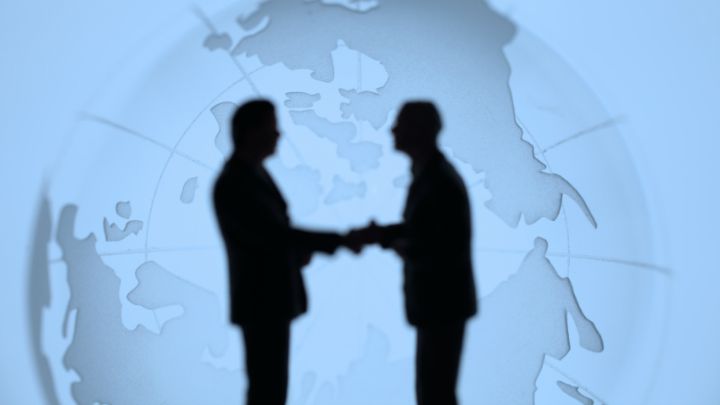 GetUp is calling it "the dirtiest deal you've never heard of" while the 12 countries that are pushing for it describe it as "an ambitious, comprehensive and high-standard agreement that will support jobs and economic growth across the Asia Pacific region".
So what is the TPP and why should we be paying attention to it?
The Trans-Pacific partnership is a trade agreement between 12 nations around the Pacific rim, including Australia and the United States.
Brunei, Chile, Canada, Japan, Malaysia, Mexico, New Zealand, Peru, Singapore and Vietnam are also around the negotiating table, hashing out a deal that covers about 40 per cent of the global economy.
If your eyes glaze over at the words "trade agreement", here are five reasons you might want to check in on this deal, which could affect you in more ways than you can imagine.
Ad. Article continues below.
1. The enormous secrecy
This version of the TPP has been on the table since at least 2008 but we have heard very little about it. The negotiations – even the fact they exist – are very much behind closed doors. Advocates say this is essential for successful negotiations, but critics are concerned at the complete lack of transparency.
American senator Bernie Sanders said, "If TPP was such a good deal for America, the administration should have the courage to show the American people exactly what is in this deal, instead of keeping the content of the TPP a secret."
In Australia, consumer watchdog is alarmed by the secrecy of the negotiations, which could have far reaching impacts. "This is going across every sector you could imagine of the economy, from the way we use the internet to the price of medicines," Matt Levey, spokesman for consumer group Choice, told the ABC.
"What we'll end up with is a take it or leave it deal"
Ad. Article continues below.
2. Even more confusing food labelling
After all the hoo-ha about country of origin food labelling, the TPP would not require that countries provide information on where food products comes from. So our woefully inadequate "25% Australian" labelling could just as effectively say "75% comes from who knows where".
3. Tighter copyright laws, less privacy
We all know that pirating movies is wrong, but if the TPP is finalised, our internet service providers will be allowed to monitor what we're doing online, and some say this is an invasion of privacy. And if you do infringe copyright, it's not a civil case, but a criminal one, meaning you could go to jail for a few episodes of Game of Thrones.
"Our big concern is that by signing up to the provisions in the TPP, we're potentially going to lock Australia into the last century, when we actually need a copyright system that's reformed for the future," says Mr Levey.
Ad. Article continues below.
4. Medicines could become more expensive
According to a leaked chapter of the agreement, several nations are pushing to make pharmaceutical patents last longer, which means cheaper generic versions of medications could take years longer to come to market.
"Imagine having to pay $50-$100 – or more – for a simple asthma inhaler. That's the average cost in the US, when they currently sell for less than $10 here," says GetUp, which has long protested the agreement.
However, Medicines Australia says these claims are "alarmist and misguided" and that the US-Australia free trade agreement did not destroy the PBS, as predicted.
5. In theory, corporations could sue countries
Ad. Article continues below.
Perhaps the most alarming aspect of the TPP is the clause on investor state dispute settlement (ISDS), which allows foreign companies to sue the signatory governments for loss of future profits.
An example of this in action is the lawsuit tobacco company Philip Morris is currently pursuing against Australia for its plain-packaging policy for cigarettes, which quite severely damages profits.
GetUp provides this example: "When Quebec placed a ban on dangerous fracking processes in a local river, a trade agreement similar to the TPP made it possible for a foreign-owned energy company to file a $250 million lawsuit against the Canadian government."
Mr Levey told the ABC having an ISDS clause in the TPP is unnecessary and "dangerous".
"We're particularly concerned when the Productivity Commission — and they're not known for being anti-trade — comes out and says ISDS is a risk too far, that the benefits don't outweigh the costs," he said.
Are you concerned about this agreement? What worries you the most?