Five questions that will help you find the perfect caravan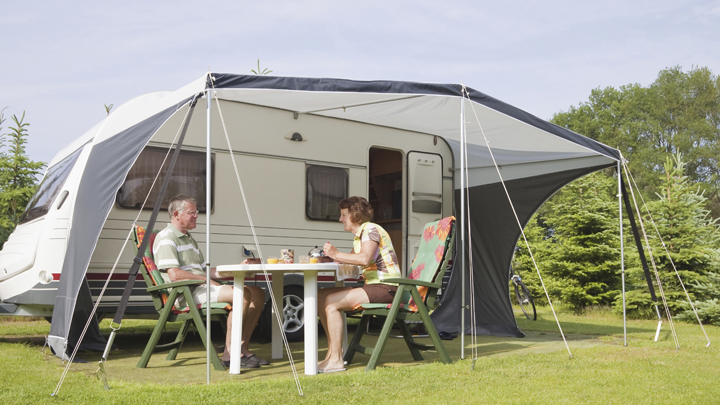 The questions you need to ask to find the perfect caravan
Making the decision to become a grey nomad is one of the most exhilarating and exciting things we do. But then we're faced with a myriad of questions… What to do with the house? Where to go? When to start? How to finance it? And most importantly, what caravan do we buy?
Finding the right caravan is like a combination of finding the right home and car all in one. You want safety, security, reliability, it needs to meet your aesthetic needs and your intended purpose. But it is a new experience filled with new technical terms and whole host of new questions you have to ask yourself.
To help you get started on your search for the perfect caravan, the below guide gives you an introduction to the preparation to buy a caravan. These are the questions that you need to ask before you search and why they matter to your adventure.
Ad. Article continues below.
1. Over the next few years of grey nomad life, where do you want to go?
Australia is an incredibly vast place and so many of the tourism treasures are in places that are a little hard to get. This means that if you want to explore places of the beaten track, you'll need a caravan that can get there. Some are two-wheel drives and others are four-wheel drives. You can also get some that are designed specifically for off road travel with great suspension so if you're looking at doing heavy duty exploring you should consider this.
2. What car are you going to use to tow the caravan?
If you have a car already and you're definitely not considering another one, the load capacity for towing will determine the upper weight and size limit of the caravan you can get. A four-wheel drive is generally the most appropriate vehicle for towing caravans however the size and towing capacity varies from model to model so make sure you know the capacity for your car before purchasing a caravan.
3. What are you going to take with you?
Ad. Article continues below.
It sounds like something you don't want to think about until you're ready to leave, but this is incredibly important in choosing the right caravan. If you're going to be enjoying adventure activities like kayaking, cycling, fishing or something like skiing, you will need a place to store all of your equipment. Each caravan is designed with a unique point of difference – lots of storage space, a luxurious interior, heavy duty driving or light and economic travel. This means that not all will meet your luggage and equipment needs.
4. Where will you store it?
There are times when you'll want to stay put and wherever home base is, be it at an RV park, in your garage, outside the home or somewhere else, you'll need to make sure it can fit. Measure the potential storage spaces and use these as limits to how big it will be. It is also important to consider the locations you will stop at on your journey – some holiday parks may ask for more money for bigger vehicles.
 5. How do you want to travel?
If you're going to remote locations without holiday parks, you'll probably want a caravan kitted out with all of the necessities. A toilet, shower, kitchen, reserve fuel tanks etc. will become of most importance if you're in isolation. But, if you're sticking to main paths and will be stopping at caravan parks, you may feel comfortable forgoing your own luxuries in favour of communal showers and toilets as well as share facilities on site.
Ad. Article continues below.
So when you're getting ready to find your perfect caravan, make sure you answer these five questions before you start doing your research. These five things will play a big part in determining what caravan will really be ideal.
So tell us, how did you choose your caravan? What have been the pros and cons of the model you chose?