First-time cruiser? Here's the most common mistakes and how to avoid them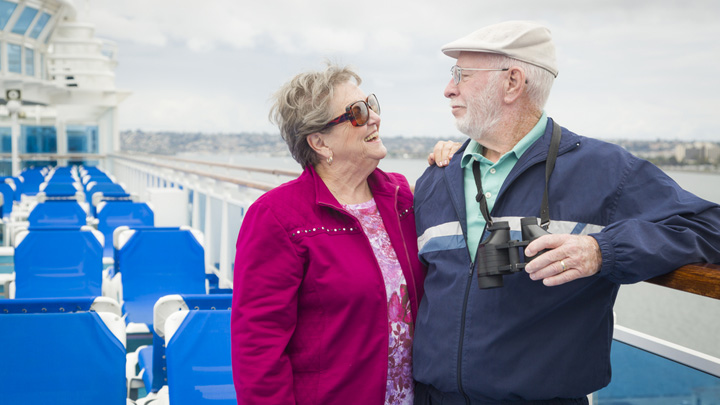 At first glance, cruising sounds like a hassle-free holiday – and for the most part it is! Almost everything is organised and it's the ultimate package vacation, however there are some mistakes first-time cruisers, and some times even regular cruisers, make.
The trouble with going on a cruise for the first time is there isn't always a wrong or right way to do things, though you can be more susceptible to the "deals" and overpriced tours.
Here's how to avoid wasting money and time on these common mistakes, and get the most out of your next cruise.
Mistake #1: Skipping the travel agent
It can be tempting to want to book your cruise holiday straight away when you see a deal online but it can sometimes be the worst thing you can do. Instead, try a travel agent who specialises in cruises. They will be able to advise on the best cruise lines, ships, cabin and itinerary, as well as negotiating price and extras for you. Often you'll find the best price from agents who may also include extras like pre-paid gratuities, a complimentary spa treatment or shore excursion, a welcome amenity in your cabin, or a cash-back rebate on your cruise fare.
Ad. Article continues below.
Oh and if anything goes wrong on the cruise, you can contact your travel agent and let them handle it.
Mistake #2: Specialty restaurants
Some say you should, and some say you shouldn't. Either way, be sure to check out all the dining options on board, and don't immediately dismiss the specialty restaurants, as they can give you some variety to the typical buffet fare.
Just be careful not to go overboard as there is usually a fee.
Mistake #3: Avoiding the crew members
Ad. Article continues below.
Don't forget to interact with the ship's officers and crew, as it could prove very beneficial to you along the cruise. They may be able to give you insider tips or at the very least regale you with amazing stories.
Mistake #4: Trying to do everything the first day
This is one that many of us are guilty of on our first cruise. You find yourself spending the first day trying to do and see everything, and forget to relax! Don't feel bad or like you've missed out if you're not able to do every little thing.
Mistake #5: Not researching ports
When your ship pulls into the port, this is your opportunity to see the sights, however many first time cruisers forget to research the ports they visit, and can be left wandering around aimlessly with no tours or adventures booked.
Ad. Article continues below.
And while "winging it" can be adventurous, being informed about your choices in advance can give you an advantage, especially if you're interested in an activity that has limited capacity.
Mistake #6: Not bringing a passport and/or visa documents
Despite being told repeatedly by their travel agent, some people forget to bring along their passport or visa documents to enter the countries they're visiting. This can end up in a lot of disappointment when you arrive to board the ship as you most likely will need to pass customs.
Mistake #7: Picking a short cruise
The itinerary you pick is important so make sure which sailing you choose is right for you.
Ad. Article continues below.
Even if you're a first time cruiser, very short sailings (3-4 nights) are not enough to show you what cruising is like. Also, be mindful of where you're sailing to, and pick an itinerary with at least one stop and some interesting activities to do when you get there.
Mistake #8: Tipping
Most cruise lines automatic add gratuity (tip) to almost everything you spend onboard, from alcohol to spa treatments to food.
When you buy something with your cruise member card, look at the receipt before adding a tip because most often there is already a tip included.
And while over-tipping is something to avoid, you do want to make sure that you are tipping good service.
Tell us, what is your best advice for a first-time cruiser?