First cuts to Medicare under new Government: And they want your feedback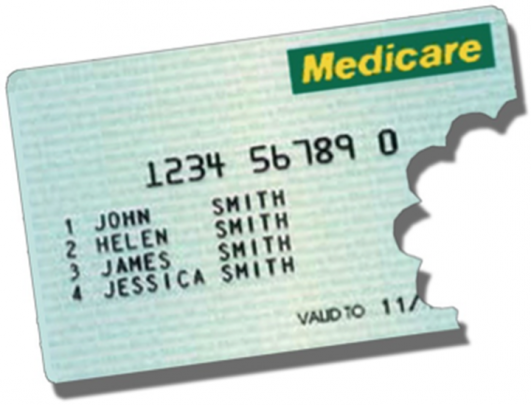 The new Turnbull Government has taken it's first shot at Medicare, and will today announce a review of the 5700 services doctors can charge taxpayers with.  It is being sold as a clean up and modernisation of Medicare, dumping 'outdated and unnecessary' procedures.  And the Government says it wants your feedback, opening the subject of what should be cut up for public consultation.  Do you think it's about time we reviewed the things Medicare covers and reduced them?
The items that have been released to the media as examples of what is going to be cut include things like knee arthroscopy, ­imaging for lower back pain and tonsillectomies.  And two that are significant to seniors is the potential scrapping of subsidised bone density tests and the appraisal of colonoscopies for who they benefit.
According to the Australian, there is currently no limits to the number of bone density tests over-70s can ask for yet international evidence suggests there is limited benefit of constant testing on the elderly.
And, there is fears some Australians are undergoing excessive colonoscopies, while other groups of patients aren't getting enough colonoscopies.
The Turnbull Government is making clear today that a clean up of Medicare is coming and that they will start by targeting these items and seeking public feedback on how people want Medicare to run.
Ad. Article continues below.
"We've seen growth in Medicare claims triple that of growth in new patients over the past decade to one million (claims) per day, and there's an increasing consensus between patients and health professionals that not every one of these is best practice, let alone necessary,'' Ms Ley said.
"Every dollar we put into an unnecessary service with questionable benefits for patients is a dollar we could be putting into new treatments that will improve or save people's lives."
Items that the Government wants scrapped: 
Bone mineral density testing (usually done on people over 70 years)
Ad. Article continues below.
Colonoscopy   (With concerns some people are getting too many and others too few)
Knee arthroscope
Imaging for clearer understanding of lower back pain
Tonsillectomy
Have you ever had one of these tests or procedures?  Do you think this is a beneficial process to "clean up Medicare"?