Fires blazing in New South Wales as heat wave continues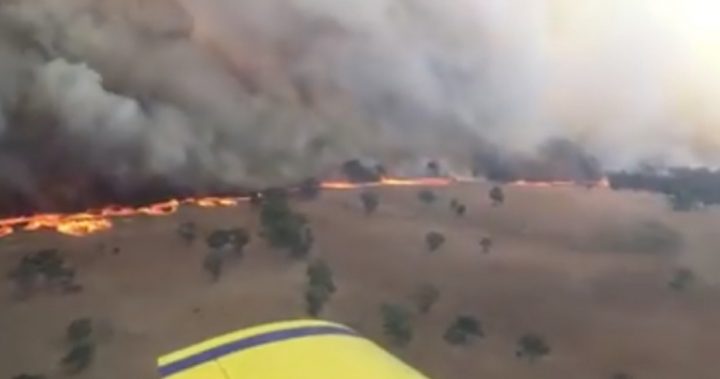 The heat wave has struck with emergency crews warning of the "catastrophic fire conditions", and as of the time of this publishing, there are 76 fires burning in New South Wales.
Thousands of residents of the NSW central west have been urged to leave their homes and head south as fires have breached some containment lines.  The towns of Uarbry and Turill have also been evacuated.
A statement released from the NSW Rural Fire Service states that ""In these conditions, the fire will spread quickly, it will be difficult for firefighters to contain the fire".  They add, "Homes are not designed to withstand fires in these conditions and may not offer safety.
"Emergency alert telephone messages are being sent to people in the area."
The NSW Rural Fire Service is keeping everyone informed through their official Twitter and Facebook accounts.
Ad. Article continues below.
We will be providing a Facebook live update on current dangerous fire conditions across NSW at 3:30. Please share. https://t.co/awK9guySNt

— NSW RFS (@NSWRFS) February 12, 2017
Kains Flat (NE of Mudgee): Fire is burning under catastrophic conditions towards houses. Crews undertaking property protection. #NSWRFS

— NSW RFS (@NSWRFS) February 12, 2017
Ad. Article continues below.
EMERGENCY WARNING – Sir Ivan #Leadville https://t.co/uzQdTIyZsC If in Uarbry Turill & Cassilis seek shelter too late to leave #NSWRFS #Alert

— NSW RFS (@NSWRFS) February 12, 2017
We are hoping that everyone living in these areas and those who are working to fight these blazes are safe.