Firefighters battle blaze at Hillary and Bill Clinton's guest house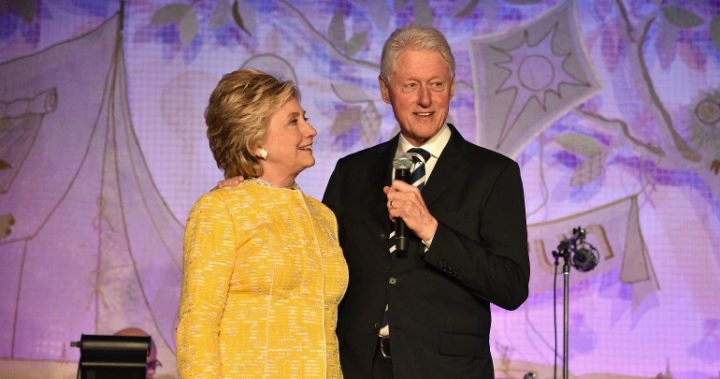 A fire broke out at Hillary and Bill Clinton's guest house on Wednesday afternoon while the couple were out.
Firefighters were called to the blaze in Chappaqua, New York, at around 2.51pm local time, and managed to put it out in less than 30 minutes, the Mail Online reports. The police confirmed that there were no injuries, and "everything is under control." 
Clinton's communications director insisted there was minimal damage and no-one was hurt. He wrote on Twitter: "Yes, a small fire broke out in the @SecretService facility today on Clinton property, in a building not connected to their home. Fire was put out, local FD responded. The Clintons were not home. All is ok!"
CBS New York confirmed there was no visible damage to the property after sending a helicopter out. The fire is thought to have been in a bedroom on the second floor of the guest house. The site reports they bought the property in 1999 for $2.1million ($1.7m US).
Meanwhile, it comes after a poll revealed the most admired woman and man in the world according to Americans and once again Barack Obama and Hillary Clinton have come out on top. 
Ad. Article continues below.
Read more: Hillary Clinton beats the Queen as world's most admired woman
The results of the Gallup poll are based on the telephone interviews of a random sample of 1,049 adults, aged 18 and older, from across the United States. Americans named Clinton as their most admired woman, obviously not caring that she lost the  2016 presidential election race.
The Democrat is no stranger to the title; she's won 16 years in a row has has been awarded the title 22 times altogether. Queen Elizabeth and Angela Merkel tied for 5th place after Michelle Obama, Oprah Winfrey, and Elizabeth Warren. Other women in the list included Republican Condoleeza Rice, first lady Melania Trump, US ambassador to the UN Nikki Haley, the Duchess of Cambridge and singer Beyonce Knowles.