Finally… beauty brands taking notice of over 60s women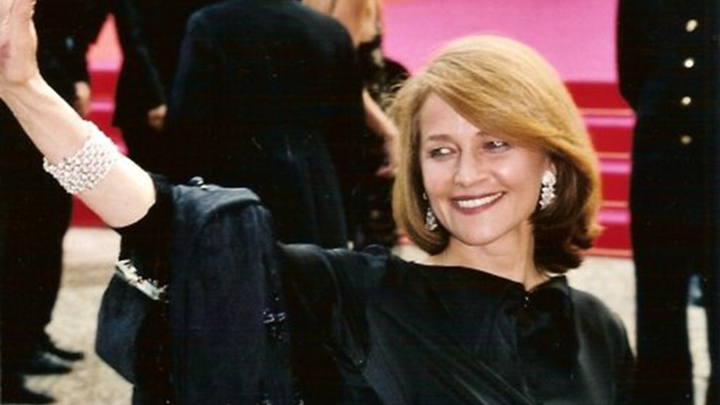 One of the world's fastest growing beauty brands NARS has just signed 68-year-old British actress Charlotte Rampling to their campaign and they are not the only one.
It seems the big beauty brands are sitting up and taking notice of this large demographic… Finally.
Louis Vuitton's spring/summer '14 campaign stars a range of women, including 70-year-old Catherine Deneuve. Karen Walker's 2013 eyewear campaign featured women aged between 65 and 92. Here in Australia, 50-year-old actress Rebecca Gibney has been a spokesmodel for Olay since 2011.
Most recently, 64-year-old American actress Jessica Lange was announced as the new face of Marc Jacobs Beauty, while beauty supplement company Imedeen has just signed on 45-year-old supermodel Christy Turlington.
So why are they finally coming to their senses? Well, it seems the purse strings are calling. They have finally realised that mature women represent a large proportion of the beauty purchasing public.
Ad. Article continues below.
Talking to News.com.au Ursula Hufnagl, managing director of Chic Model Management explains, "Because of the ageing population, as well as disposable income, mature women have become more visible again".
Sydney based psychologist Lissa Johnson says, "the simplest and most pragmatic reason would be that older women make up a large part of the market. It just doesn't make commercial sense not to market to them. Perhaps there is a growing awareness of this."
It's good news to hear that many brands are finally sitting up and taking notice of over 60s women. The pendulum now seems to be swinging back to represent the mix of people we see in everyday life. For too long over 60s women have been invisible bombarded with images of 20-somethings everywhere which is just not right.
Most of us would agree that traditional ideals of beauty are heavily influenced by the media. It will be wonderful to start to see more over 60s women promoted this way proving they really are beautiful, real, and embracing their wisdom and age magnificently for all to see.
Bravo to these brands who are leading the way and let's see more of them!
What are the beauty brands you use? And is your purchase affected by their advertising?