Fight back begins against hidden hospital costs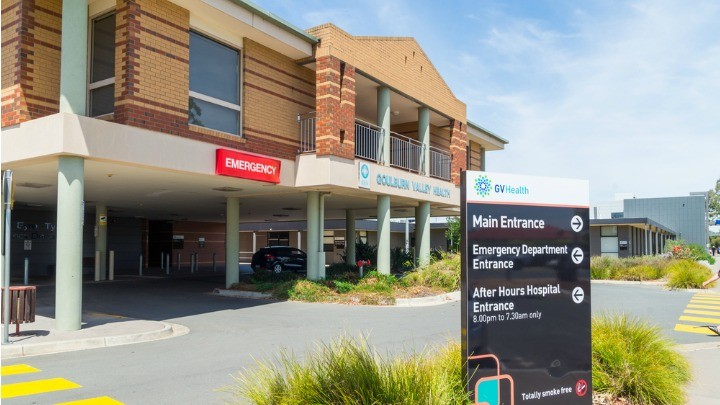 So you're going to visit a friend or family member in hospital and you go to find a park and suddenly you find yourself emptying your wallet.
If this sounds familiar,  you're not alone – it's happening at hospitals around the country every day.
But now there are people fighting back.
An online petition is calling for hospital parking fees to be capped in NSW.
Started by a 13-year-old boy with a rare blood disorder, the change.org petition has more than 46,000 signatures.
Ad. Article continues below.
Gidon Goodman told the ABC he started the petition because he was worried high parking fees would stop people visiting their sick family members in hospital.
"It's a disincentive to visit someone, which is horrific because people who visit sick people are actually, in my opinion, some of the greatest people in society," he said.
He is calling for a regulating agency, like the Independent Pricing and Regulatory Tribunary to set parking rates.
Currently hospital parking rates are determined by the local health district.
The cost can vary, with the Courier Mail reporting one Queensland hospital charges $37 per day for parking.
Ad. Article continues below.
While it might not seem like much, it all adds up.
Gidon said he believed it was prohibitive for people on low incomes.
"There are people who actually are spending more on hospital parking than their medication and if you're not lucky like we are, it can be a lot, figures like $10,000," the boy said.
"That can be a third of your income for a year."
Ad. Article continues below.
So just how much are the hospitals making off parking, and where does the money go?
Well, a NSW Health spokeswoman told the ABC the state received $38.7 million from parking fees in the past financial year.
You might be wondering what the politicians have to say about it.
Well, NSW Health Minister Jillian Skinner's office said the Government believed in affordable car parking at public hospitals.
"Individuals with special needs or challenges should contact their hospital to discuss what parking options and further concessional rates may be available to them," a spokeswoman for Ms Skinner told the ABC.
Ad. Article continues below.
Meanwhile, in Queensland the issue has come to the attention of State Government MPs.
MP Dr Anthony Lynham revealed his personal experience of the burden of hospital parking fees.
The former consultant surgeon told the Courier Mail he knows the parking costs faced by patients' families.
"As a former surgeon, I know all too well the burden travelling to and from hospitals can cause some patients, particularly when it comes to hospital parking,'' he said.
"Our Government understands the importance of hospital parking and I know (Health) Minister (Cameron) Dick is considering options for how to improve car parking ­accessibility.''
Ad. Article continues below.
Several Queenslanders have opened up about the costs, including a young mum who spent $3000 on parking for her 150 trips for treatment of Crohn's disease.
Queensland Health Minister Cameron Dick said hospitals were already offering support for patients and families to reduce the cost of parking.
"At a time when demand for public health services continues to rise, we will continue to consider options for how to improve car parking accessibility," he said.
"This is made clear by additional funding in our latest Budget to deliver short-term carpark solutions and to develop business cases for longer-term solutions.''
What do you think? Are car parking costs too high? Should they be capped or regulated?