Fergie reveals her struggle after divorce from Prince Andrew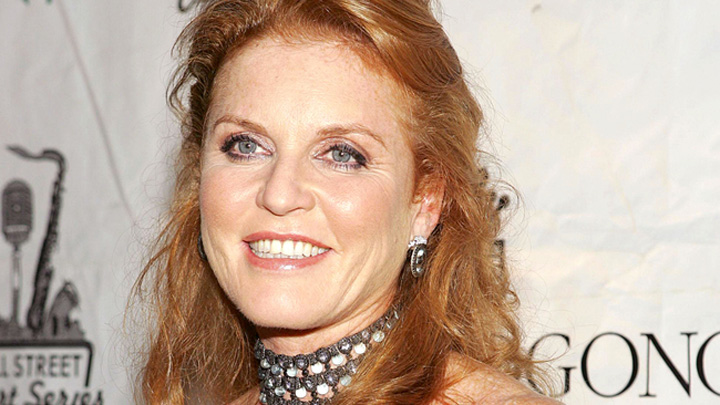 It's been 20 years since she divorced Prince Andrew, but now the Duchess of York is revealing more about her struggles during that time.
In a week where Brad Pitt and Angelina Jolie's divorce has dominated headlines, you might be sick about hearing of the struggles of celebrities and their relationships.
But Fergie's talk at an event in London has opened up on some tough post-divorce problems.
And if you've ever been divorced, you can probably relate to some of what she had to say.
The Duchess revealed how friends were worried she would commit suicide after the break-up.
Ad. Article continues below.
She spoke of the turmoil she was thrown into – first when the couple separated in 1992 and then following their divorce in 1996.
'There was a moment when I did not want to come out of the room," she said.
"One of my good friends who was looking after me, she did think every time she came into the room that I would have committed suicide. 
"It was when the world saw a huge public humiliation and I think those experiences have made me much stronger."
You might be wondering how Fergie bounced back?
Ad. Article continues below.
Well, she said her daughters Princess Eugenie and Princess Beatrice helped her through.
"It was because of my two girls that I decided that it was important to get on," she said.
"I feel that I am very strong about my message now which is to experience life
"I have a pure heart of joy and I have just realised at the age of 56 that it is OK to be yourself. And it is OK not to perfect and not read 56 million books have not gone to Harvard.
"It's just being able to be here and make a complete and utter idiot of yourself. Experience it, believe it and be it."
Ad. Article continues below.
Both princesses attended the event alongside their mother.
Fergie also touched on her friendship with Princess Diana and other rare glimpses into life as a royal.
"Diana had the finest humour of anybody. We laughed incessantly. I miss her tinkling laugh going down the corridors," she said.
"She was so naughty as she had been there a few years before I got there and so she knew the tricks of running fast down the corridor [of the palace] and going into the dining room so she had the best seating and I always got the wrong seating.
"During dinner she used to try and make messages with the knife and fork. It was so hard to maintain equilibrium in my face and I ended up on the floor laughing and was told to grow up. I do miss her. She would be so proud of her boys."
Ad. Article continues below.
If you watched the fairytale wedding between the Duchess of York and Prince Andrew, you'll remember how long the train on her wedding dress was.
She made light of the wedding in her talk as well.
"When I was walking down Westminster Abbey my 15ft train got caught in the carpet, my father said "Oh for heaven's sake. Pretend you are a horse and you are pulling a cart"," she said.
"When your father says that and the entire nation is taking a holiday you sort of get on with it.
"When I went out onto the balcony I knew I had chosen the finest man in the world to marry. I went out there with such great pride."
What do you think of some of Fergie's revelations? Did you struggle in your divorce?