Father's Day ad pulled for being too 'political'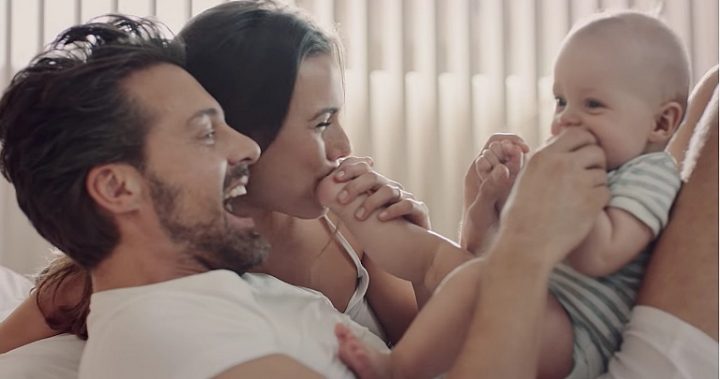 A seemingly innocent Father's Day has found itself at the centre of the same-sex marriage debate after it was labelled "too political" to air on Australian television.
The annual advert by charity Dads4Kids was pulled after the group was told by Free TV Australia that they would need to put an identification tag at the end of the 60-second clip because it contained "political matter".
In accordance with the Broadcasting Services Act, any advertisment that speaks to a political issue must include a disclaimer.
However, The Weekend Australian reports that Dad4Kids was not able to afford to edit in the identification tag and had to pull the advert from screens around the country.
The charity said in a statement on their website that they were disappointed Father's Day had fallen victim to political correctness.
Ad. Article continues below.
"Unfortunately, what is a simple­ Father's Day message has now become a 'political' statement," the group said.
"It is extraordinary that this is where we have come to as a country; we can no longer celebrate Father­'s Day without being forced to look at it through the lens of the same-sex marriage debate.
"It's a tragedy that a political motive is now implied in any mention of fatherhood … Not everything is about same-sex marriage."
They added that they had taken the preventative step of restricting access to their website and social media channels "in order to protect ourselves and our families from the expected response to our situation".
The debate over the advert has reached some of the country's top politicians with Tony Abbott telling The Weekend Australian same-sex marriage activists were bulling its opponents and that political correctness had to stop.
Ad. Article continues below.
"If you don't like political ­correctness, vote no, because it's the best way you have to stop it in its tracks."
Victorian Liberal MP Tim Wilson, who supports same-sex marriage, slammed the Free TV determin­ation as "ridiculous advice that should be ignored".
He told The Weekend Australian that Father's Day has nothing to do with same-sex marriage and should be left out of the debate.
"If the advice from Free TV's lawyers requires political authorisation, it's manifestly stupid­," he said.
Take a look at the advert and tell us what you think? Is it politically charged? Or is this just ridiculous?