Fair play or double fault? Commentators foul up on Williams sisters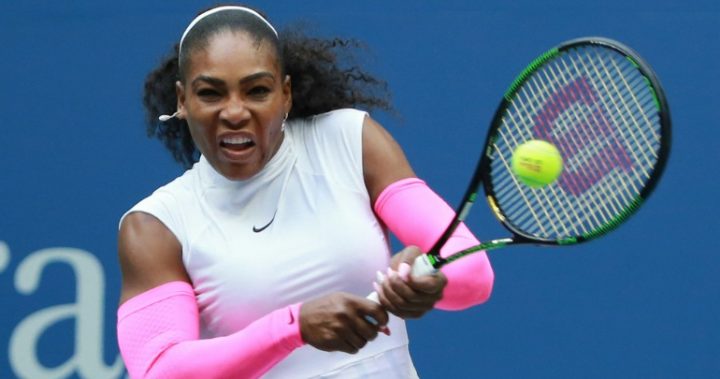 Sports commentators and reporters are on dangerous ground when commenting on the Williams sisters' performances at the Australian Open.
On Thursday, Serena Williams took umbrage at one reporter's characterisation of her performance against Lucie Safarova in the second round as "scrappy," forcing the unnamed journalist to apologise for the comment.
Meanwhile, ESPN commentator Doug Adler came under fire on social media for saying that Venus Williams was putting the "gorilla/guerrilla effect on" during her second-round match on Wednesday against Stefanie Voegele.
The case of Serena versus the hapless hack at the post-match press conference appears to be a straightforward one: the player clearly thought the reporter was being unfair in his assessment of her game, and didn't hesitate to let him know.
"Scrappy Performance?" 🤔@SerenaWilliams​ doesn't think so… #AusOpen pic.twitter.com/ie94jTYRZN

— WTA (@WTA) January 19, 2017
Ad. Article continues below.
The reporter had prefaced a question by saying that Williams' play had been "scrappy" and that she had made "a few more unforced errors, a few double faults" than her rival. (Williams beat Safarova 6-3, 6-4.)
"Are you serious?" Williams responded, adding that the assessment was "very negative" and "wasn't very kind," before going on to say that against a strong player such as Safarova, it was necessary "to go for more, which obviously makes a few more errors."
Williams asked the reporter if he wanted to apologise, and he quickly did.
But Adler's comment about Venus Williams appears to be a more complex issue, because the meaning of what he said was unclear.
Ad. Article continues below.
According to numerous reports, Adler was commentating Williams' match on Wednesday when he said: "You'll see Venus move in and puts the gorilla/guerrilla effect on. Charging." (Williams beat Voegele 6-3, 6-2.)
Twitter users quickly accused Adler of racism for likening the celebrated African American athlete to an ape.
Doug Adler needs to apologize to Venus and fired from @ESPN. Under no circumstances do you make an analogy of a gorilla to a woman of color

— Shanna 🍍 (@PinaCocoblog) January 18, 2017
Not good enough @ESPNTennis @espn with Doug Adler. He continually made animalistic remarks regarding Venus which is horrible

— Josh H (@JoshHo8) January 19, 2017
Ad. Article continues below.
On Thursday, ESPN said it had dropped Adler from its coverage of the Australian Open, the Associated Press reported. AP said that Adler also apologised for his comment, saying he was describing her playing style as "guerrilla," as in guerrilla tactics, and was not comparing Williams to a "gorilla."
AP noted that because the words sound very similar, it was impossible to know which one Adler had used.
Williams herself has not commented.
Did the comments overstep the mark, or is a professional athlete's performance fair game? When commentating during a game, should broadcasters be forgiven for making a remark that could be construed as offensive? Or are some commentators intentionally biased in their assessments of some athletes?