Facebook founder and his wife announce baby news with honesty and frankness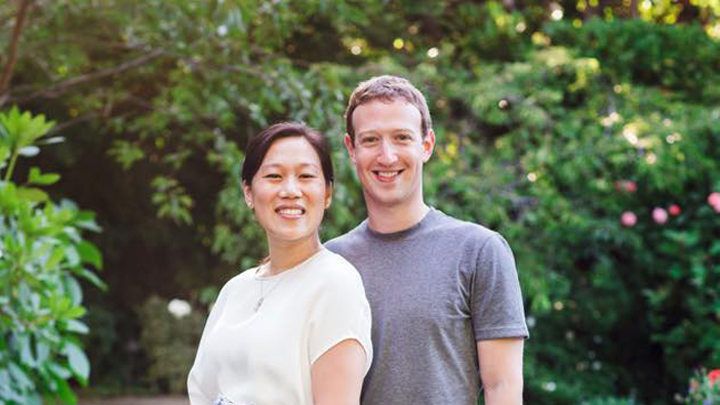 Miscarriage is not often talked about, but today one of the world's most influential people, Mark Zuckerberg, showed it's OK to talk about it, and at the same time shared some wonderful baby news.
The 31-year-old Facebook founder and CEO announced via his Facebook account no less, that he and his wife Priscilla Chan are expecting a baby girl. But it wasn't an easy road, and you have to congratulate Mark for saying what he did. He didn't sugarcoat it: he said that 'Cilla' had suffered three miscarriages.
For those who have lost a baby to miscarriage, they will know how hard it was to act like everything was OK. Many do not discuss their miscarriages as they are treated differently in society to losing a fully formed child. But the feeling is no less, and the grief is agonising.
He said he and his wife wanted to "focus on making the world a better place for our child and the next generation".
In a frank and honest manner, he shared a very personal anecdote: "We've been trying to have a child for a couple of years and have had three miscarriages along the way.
Ad. Article continues below.
You feel so hopeful when you learn you're going to have a child. You start imagining who they'll become and dreaming of hopes for their future. You start making plans, and then they're gone. It's a lonely experience. Most people don't discuss miscarriages because you worry your problems will distance you or reflect upon you — as if you're defective or did something to cause this. So you struggle on your own.
In today's open and connected world, discussing these issues doesn't distance us; it brings us together. It creates understanding and tolerance, and it gives us hope.
When we started talking to our friends, we realized how frequently this happened — that many people we knew had similar issues and that nearly all had healthy children after all.
We hope that sharing our experience will give more people the same hope we felt and will help more people feel comfortable sharing their stories as well".
Zuckerberg said that bub is healthy and all are very excited to meet her – she even gave a thumbs up "like", just like her daddy.
 
Tell us what you think of Mark's news.