Exciting news for Judi Dench as she takes on a royal role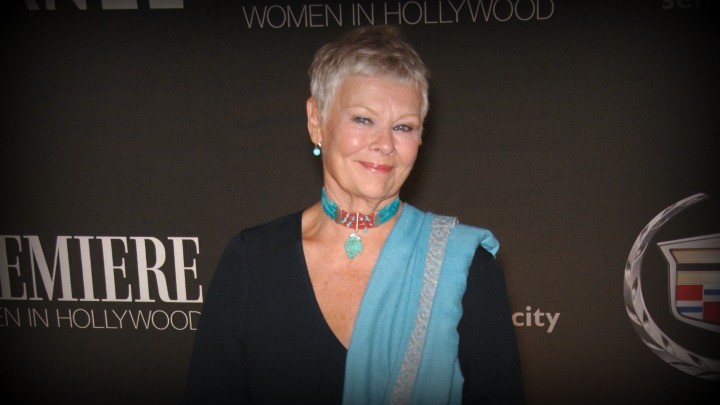 Oh what a Dame!
Your favourite leading lady is riding a wave of success at the moment, with an exciting award nomination and a role fit for a Queen in a new royal flick.
Judi Dench has been nominated for a International Emmy Award for Best Actress.
Her award-nominated role saw her playing a tortoise-loving widow in a British TV movie – Esio Trot – based on a children's novel by Roald Dahl.
Judi's co-star in the film Dustin Hoffman has also been nominated for Best Actor.
Ad. Article continues below.
If you're cheering Judi on, the awards will be presented on November 21.
But it gets better for the Dame.
Judi has been cast as Queen Victoria in a new film Victoria and Abdul, which has begun filming in Britain.
Directed by Stephen Frears, the movie focuses on an unlikely friendship between Queen Victoria and an Indian clerk who travelled to Britain to celebrate the Queen's Golden Jubilee in 1887.
The film is the first to be given permission to film inside Queen Elizabeth II seaside holiday home Osborne.
Ad. Article continues below.
And there's even better news for Judi, with Oscar buzz already surrounding the movie.
The last time Judi played Queen Victoria, in the film Mrs Brown,  she received her first Oscar nomination.
That was followed 12 months later with an Oscar for playing Queen Elizabeth I in Shakespeare In Love.
And if that's not enough of a sign, last time Judi worked with director Stephen Frears on Mrs Henderson Presents and Philomena she was also nominated for Oscars.
If you're loving the sounds of Judi Dench's newest role, the good news is it'll be released in just 12 months.
The film is expected to hit screens in the US and UK in September 2017, with an Australian release date yet to be announced.
Are you excited about this film? Could Judi Dench be in for more award nominations?