End of an era, Alan Bond dies age 77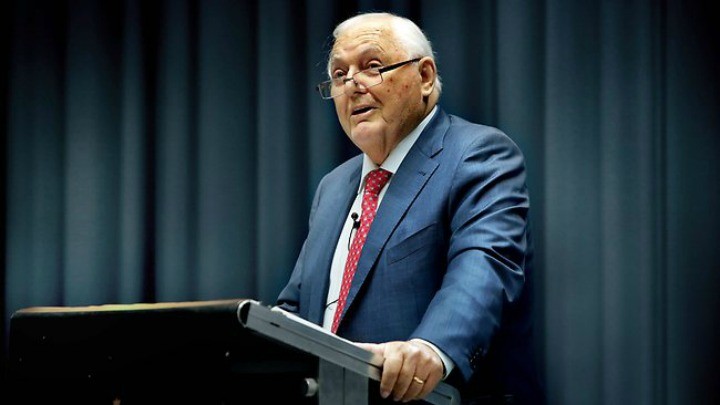 Alan Bond the Australian businessman and former Australian of the year, has passed away in a Perth hospital after heart surgery complications earlier this week. He was 77.
In a statement to the media today, Bond's son John reflected on his father's life. "To a lot of people dad was a larger than life character … but to us he was just dad" John said.
It's a moment every Australian remembers, the win of the 1983 America's Cup ending the 132 year winning streak held by the United States. Without Alan who bankrolled the Australian bid, that would have never happened.
He made his fortune in Property Development but diversified his business interests with a brewery, starting Australia's first privately funded university and he had interests with the government from which a friendship with Prime Minister Bob Hawke grew.
His empire crumbled in the 1990s, eventually being bankrupted for $622 million, which still stands as the second-largest personal bankruptcy in history. His somewhat controversial business dealings saw him in jail after siphoning off $1.2 billion to prop up his ailing Bond Corporation. A place he returned a further two times finally being released in 2000.
Ad. Article continues below.
After a 19-year absence from the nation's rich list, Mr Bond resurfaced in 2008 with a personal fortune estimated to be worth $265 million.
His wife tragically took her own life in 2012 that left him devastated however his own health became an issue in the following years.
Rest In Peace Alan Bond, you've been an iconic part of Australia's history.