Emotional past makes David Campbell "perfect" to play Bobby Darin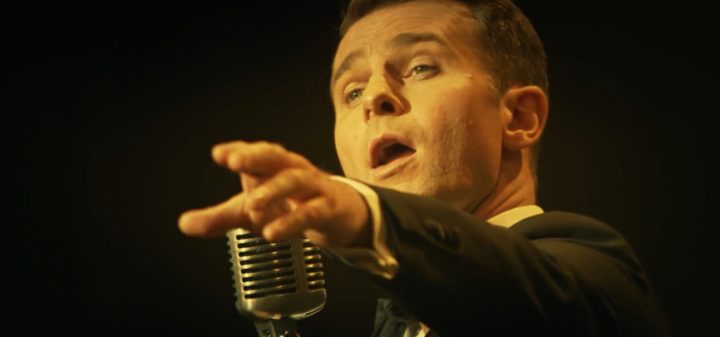 There is nothing better when an actor is portraying a real-life figure than getting the "tick of approval" from the family. That is exactly what Dodd Darin, son of famous singer Bobby Darin, has done for David Campbell as he feels the two are kindred spirits.
Bobby took the music world by storm in the 50s and 60s with massive hits like Splish Splash, Beyond The Sea, and Dream Lover. The latter is the title of the musical that is about to take the musical stage by storm and stars David Campbell as Bobby.
Dodd shared the story about his father's family history that almost mirrors what happened to David. Bobby was 32-years-old when he discovered that his mother was actually his grandmother and his sister was his birth mother. According to Dodd, Bobby was never the same and never fully recovered from the shock. Bobby passed away after heart surgery just five years after making the discovery.
David told the ABC, "I feel so deeply for Bobby; I feel that hurt for him". He continued "I found out my mother wasn't my sister and my grandmother wasn't my mother at the age of around ten when my father [Jimmy Barnes] appeared in my life.
"I remember looking around a room full of adults as a ten-year-old going: 'What happened?' Everyone just lived this lie."
Ad. Article continues below.
It is this similar pain that Dodd believes make's David perfect for the roll. Dodd said, "You have to have lived something like that to understand it and he has, and I think he can relate to my dad, he can relate to that pain".
While for many, including Dodd, Dream Lover might be about remembering the short but amazing life of Bobby Darin, for David it's been a form of therapy. "I paid for a lot of therapy in my time because of all my history," David told ABC. David concluded, "I could have saved it until now and done it in these last four weeks with Dream Lover because it's all coming back but in such a positive sense. I feel like I'm healing things during this show."