Emotion abounds on Walk for William. Where is he?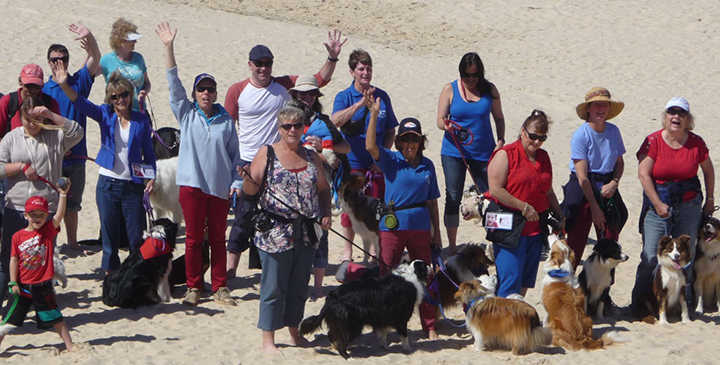 It's 11.30am, only a few hours ago. Lighthouse Beach near Port Macquarie on the NSW Mid North Coast is bustling with dogs and people. Nothing unusual in that, but one group of walkers stands out. Not only is it an unusually large group of at least 40, but most of them are dressed in red or blue. If you look closely at people's faces their smiles are also tempered with sadness.
Like thousands of other people today, the dog owners have turned out to show their love and support for missing boy William Tyrell by joining in one of the 80 Walk for William events being held across the country.
The disappearance of the then three-year-old boy with the infectious smile a year ago today has touched hearts everywhere, but no more so than here in Port Macquarie, a short-drive from Kendall where he vanished from. William and his parents were visiting his grandmother and in a retirement area like Port Macquarie where many people have grandchildren his disappearance is a nightmare each and every one of them can relate to.
Betty Lambert from the Port Macquarie Dog Training Club, who has five grandchildren herself, is one of the co-organisers of the walk. The club holds a walk on the beach every few weeks, but decided to dedicate today's outing to William and open it to the public.
Normally their walks attract only half a dozen to a dozen walkers and she believes that fact 40 people turned out today when several other Walk for William events are on nearby in Kendall and Port Macquarie shows how much the little boy's plight has touched hearts.
Ad. Article continues below.
"Somehow, we hope this little boy is found and reunited with his family," Betty said.
"I can only think what they are going through."
Richard Pyne is another of the walkers. He also has five grandchildren.
"The horror of William vanishing like that is something I will never forget," he said.
"What is heart-warming is the overwhelming love and support being shown for him and his family."
Ad. Article continues below.
As the walk draws to an end and the dog owners say goodbye, the mood is sad but upbeat.
Everyone feels they have done something positive, even if in reality probably insignificant in the overall scheme of things.
However, the question on everyone's lips remains unanswered: What happened to William Tyrrell and where is he now?
Someone must know, but for now, the mystery remains unsolved and grandparents and parents will keep hugging their grandchildren or children even tighter whenever they think of little William.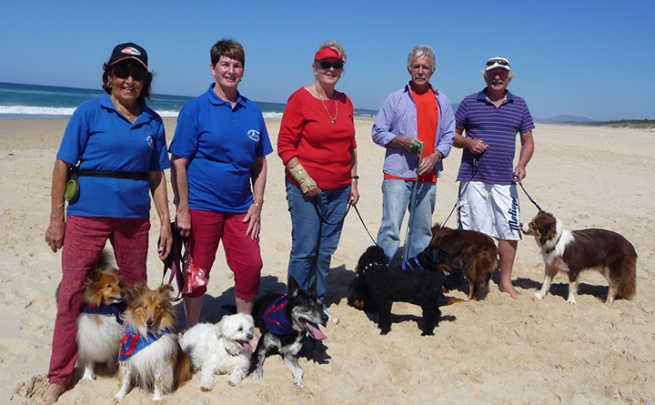 Has William's disappearance impacted on you and your family? Are you even more cautious when minding your own grandchildren?