Election online victory for Baird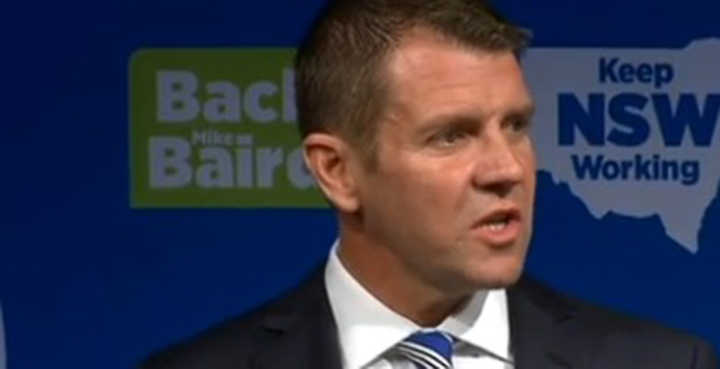 In no great surprise at all Premier Mike Baird has been returned to power with what is being called a comfortable win this morning, giving him clear mandate to reform, change and grow Australia's strongest state of New South Wales.  It is just what the doctor ordered for Abbott who stayed clear of the state of NSW yesterday as the election ran its path.  But this election wasn't just about the politics.  It was a massive win for electronic voting which kicked off using the iVote System and ran without a hitch and it was a win for political stability and trust, which Baird appears to have honoured more than most politicians in our country.
Ad. Article continues below.
It is not the first time electronic voting was invited in an Australian election, but it was the first time it was prolifically adopted.
Media reports say that this election was the first in which more than 200,000 votes were received and counted on the electronic platform which captured less than 50,000 in the last election in 2011.
Julie Bishop made an appearance at the NSW Liberal campaign headquarters at the Sofitel Hotel in Sydney proudly supporting Baird for his achievement.
"It's been an outstanding result for Mike Baird and his team," she told Sky News. "Mike is quite the leader. He has had a very strong narrative about what he wants to achieve for NSW."
"People trust him and like him and I think he's had a result any leader would be proud of given the circumstances.  He's authentic, he's real. People like him and trust him and they feel that they know him".
Mike Baird's speech is being hailed for its authenticity this morning.
"'Friends' begins Premier Baird, 'I love this State. The reason I love this State is because of its people. And tonight they have chosen hope over fear.
We sought a mandate to make NSW great, and tonight the people of NSW have given us that mandate.
I want to thank Luke Foley… he has been a tough opponent and I appreciate his gracious words tonight.
Over the past four years we have focused on delivering for this community built on trust, doing what we said we would do.
I want to pay tribute to Barry O'Farrell and Andrew Stoner, who took us from opposition, took us into government and got NSW working again.
And that's exactly what Troy Grant and I will do with our team over the next four years. Work with the people of NSW".
Are you pleased to see political stability in New South Wales and Baird returned to power today?