El Nino will hit the farmers first, and then everyone else...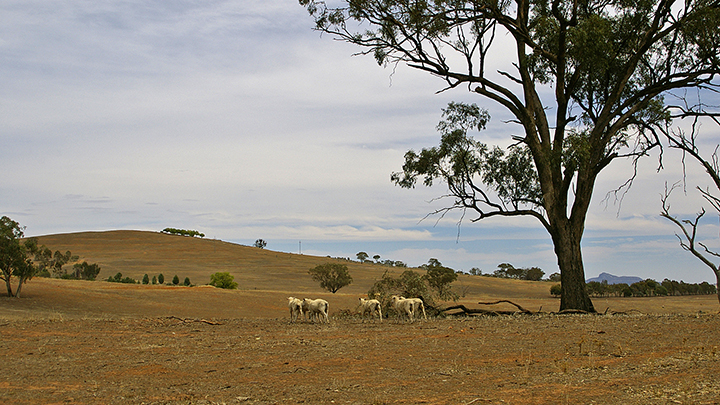 Australia is expected to suffer a moderate-to-strong El Nino in the second half of 2015, potentially exacerbating prolonged drought in the eastern states. Most of the last El Nino events have seen Australia's go into severe drought – and this time it will affect everyone, from the farmers to the pensioners.
The Bureau of Meteorology on Tuesday officially declared the existence of an El Nino, the precursor to many of Australia's worst droughts. El Nino is characterised by a warming of sea surface temperatures in the central and eastern Pacific Ocean and can cause below average rainfall in Australia in winter and spring, particularly in the east. David Jones a spokesperson for the Bureau said, "We know that 17 of the last 26 El Ninos have seen reasonably extensive drought conditions over Australia."
The characteristics of an El Nino in terms of weather changes are varied and dramatic. Decreased rainfall, wide fluctuating temperatures with severe high and low extremes and monsoonal rains at the end of the period.
So how does this affect us?
Drought means one thing for Australian farmers – a tough time. Water is a precious resource and with less of it to go around, that's less produce they can provide. Be it cattle, wheat, veges or fruit, drought makes it more difficult to maintain large produce volumes. The other factor is that high temperature extremes cause a change in the lifecycle of plant based products. Crops may mature more quickly in the heat calling for farmers to increase staff and workloads in order to go to harvest. This makes it an expensive operation to get the value from their crops – and if they don't, the alternative is having nothing of good quality to sell.
Ad. Article continues below.
The pressure applied on farmers means that there will be less of everything to go around, which will drive prices of every day products upwards. Things like vegetables, bread and meat will increase in price as demand increases and supply falls. This is where El Nino begins to affect every Australians – not just the farmers.
The idea of being able to fork out more for every day products can be crippling and although the pension is safe and the government unveiling a $300 million provision for drought related services and support, El Nino is something that sadly, the government can't save us from.
So tell us, will you be preparing for drought mode as we have so many times before? Will you watch your water usage a little more closely in an effort to make it easier for everyone? Share your thoughts in the comments below…