Easter favourite's shock change leaves consumers outraged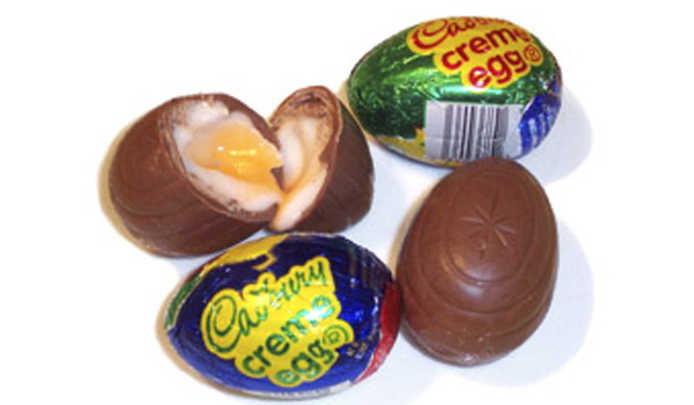 Cadbury Creme Eggs are a treat so many of us look forward to at Easter time (and well before) but there's been two big blows to their chocolate-y reputation this week.
In the first lot of news, it was revealed that Cadbury UK has quietly tried to reduce the packaging size of the Creme Eggs this Easter. The stingy move means that they will come in a packet of five, and not six, coming only months after the iconic Killer Python was also tragically reduced in size. Cadbury Australia has just confirmed this will not be passed on to us but really, time will tell.
This unexplained decision has caused a worldwide outcry by seasonal chocolate lovers who felt cheated not only by the threat of one less glorious egg, but also by the fact that the reduction in eggs did not translate to a reduction in price. Even celebrities have voiced their worry, with comedian Richard Ayoade echoing the public's sentiments; "It's hard to know who to trust anymore". Cadbury Creme Eggs look like they'll eventually join a long list of products that try to blindside consumers by keeping the price the same, whilst sneakily changing the pack size …right under our noses.
And the second upset by Cadbury this week has been their unacceptable choice to change the recipe of said eggs. Kraft has unsuccessfully tried to pull a fast one on discerning chocolate egg connoisseurs who immediately tasted something awry when the usual Dairy Milk chocolate shell was replaced with an inferior cocoa mix. According to Cadbury Australia, Kraft's UK "recipe" will be forced upon Australian stock too.
"The fundamentals of the Cadbury Crème Egg remain exactly the same – delicious milk chocolate and the unique crème centre that consumers love", Cadbury Australia said in a statement.
Ad. Article continues below.
"We have always used a range of milk chocolate blends for different products, depending on their shape or consistency. Cadbury Crème Egg now uses a standard, traditional Cadbury milk chocolate for its shell".
Is this a fallacy? Should Cadbury Creme Eggs stay as they were or are you indifferent? What other sneaky changes have you seen in your supermarket?