Duchess of Cornwall stuns in bright purple coat at pony club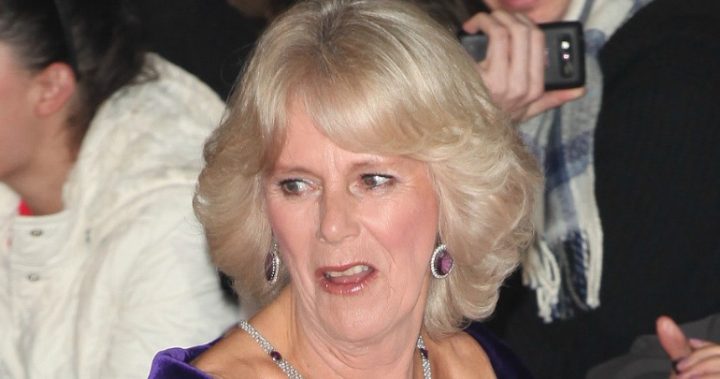 The Duchess of Cornwall has enjoyed a delightful day out at the Ebony Horse Club and managed to charm a notoriously grumpy pony into taking a photo with her.
Camilla has long had a passion for horses and riding and is president of the South London club. She was there to celebrate the club's 21st anniversary and mingled with riders and animals alike for the occasion.
At one point she entered into the enclosure of Pedro the Shetland pony, who is notorious for his grumpy nature. It seems not even he was immune to the royal's charm though, eventually cosying up to Camilla for a photo and a pat.
Club member Natasha Williams, told The Telegraph Pedro has a rather colourful reputation.
Ad. Article continues below.
"Pedro is incredibly grumpy, he does love people and hates people at the same time," she said.
"There's even a story about him being taken to a wedding and biting the bride."
Camilla wore one of her favourite coats again for the special day, sporting the bright purple tartan number with knee-high black boots.
Read more: Camila surprises a couple by crashing their wedding
She wore the same coat last year when crashed the wedding of a young couple in Swindon. Camilla saw the pair posing for photos and decided to swing by and say hello, making their special day even more memorable.
Are you a fan of her bright look? Do you think Camilla has done a good job integrating into the royal family?