Duchess of Cornwall photobombed by plastic bag monster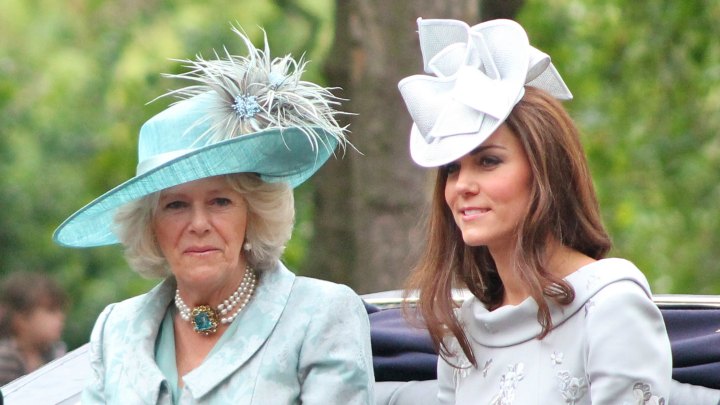 The Duchess of Cornwall, Camilla Parker-Bowles, has ventured out on one of the hottest days in England to visit a flower show.
The show took place in Hampton Court Palace, in Richmond upon Thames, Greater London, the old home of King Henry VIII. The temperature was a balmy 34 degrees Celsius.
Camilla was without Prince Charles for the outing, however she did find an escort in Prince Jaffa for the day. Actually it's Mr Tickle, a scarecrow made by local children from disused Sainsbury's supermarket shopping bags.
Ad. Article continues below.
Being one of the hottest days of the year, the Duchess sought and destroyed something to cool her down. You'll be pleased to know that Camilla's mint green dress survived the ice cream intact!
Ad. Article continues below.
A parasol helped keep the heat at bay, plus you can never be too sun-safe.
But once all the monster and ice cream action was over, the Duchess went on to the stars of the show, the flowers.
Ad. Article continues below.
All in all, a nice day was had by Royal and public alike. And the Duchess' tip for keeping cut flowers alive longer? Put a little lemonade in the vase along with the water.
Ad. Article continues below.
How do you think the Duchess of Cornwall looks in her cool mint green dress on a very hot day? Tell us, has this endeared you to her a little more?